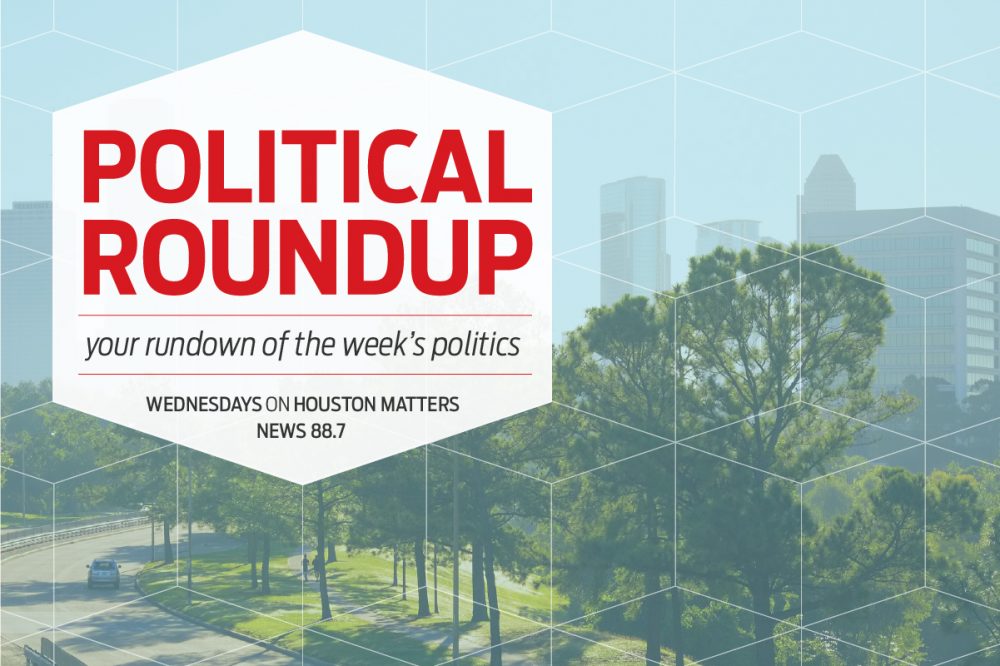 It's always on Tuesdays. Weird.
Election days aside, it just seems as if – and for no particular reason – really big developments in politics tend to occur on Tuesdays. That is why Houston Matters' Wednesday political roundup tends to be so timely!
On today's roundup, we discuss former President Donald Trump pleading not guilty to 37 federal counts brought over his handing of classified documents. (Boxes of them, allegedly intentionally hidden from investigators, allegedly shared with people who lacked clearance).
Tuesday's federal court proceeding occurred just three months after a state criminal indictment. In between, there was a five-million-dollar civil judgement against Trump over sexual abuse. There are two other criminal investigations in progress. All the while, he is running again for President, and is the front runner for the GOP nod.
In the audio above, we discuss that, the latest in the Houston mayor's race, why the race for Houston Controller should get more attention, and other developments in local, state, and national politics.
This week's guests are Renee Cross, senior director and researcher at the Hobby School of Public Affairs at the University of Houston, and Mark Jones, political science fellow at Rice University's Baker Institute for Public Policy.