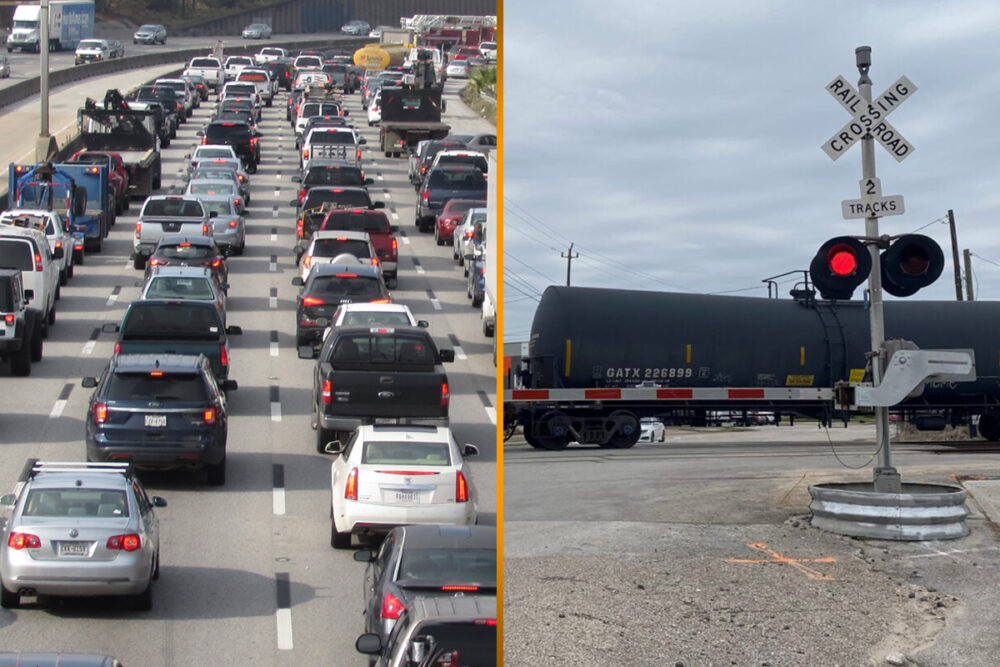 The city of Houston was recently awarded a $36.9 million federal grant to build railroad underpasses in the East End. As we have discussed in past programs, traffic in that part of town frequently grinds to a halt when trains stop on the tracks, sometimes blocking traffic for hours.
This is not a new problem either. This particular transportation improvement project has been in the works for more than a decade, and while it is great news for East End residents and businesses that the money has been awarded, there is still no start date for the project. Houston Mayor Sylvester Turner set a deadline of 2025 to get it started. Of course, he will be out of office by then.
Why do projects like these take so long to get off the ground? Why is improving transportation in Houston so difficult?
In the audio above, we discuss that with Gail Delaughter, our afternoon news anchor and longtime transportation reporter, and Adam Beckom, a transportation planner who manages project programming and delivery for the Houston-Galveston Area Council.