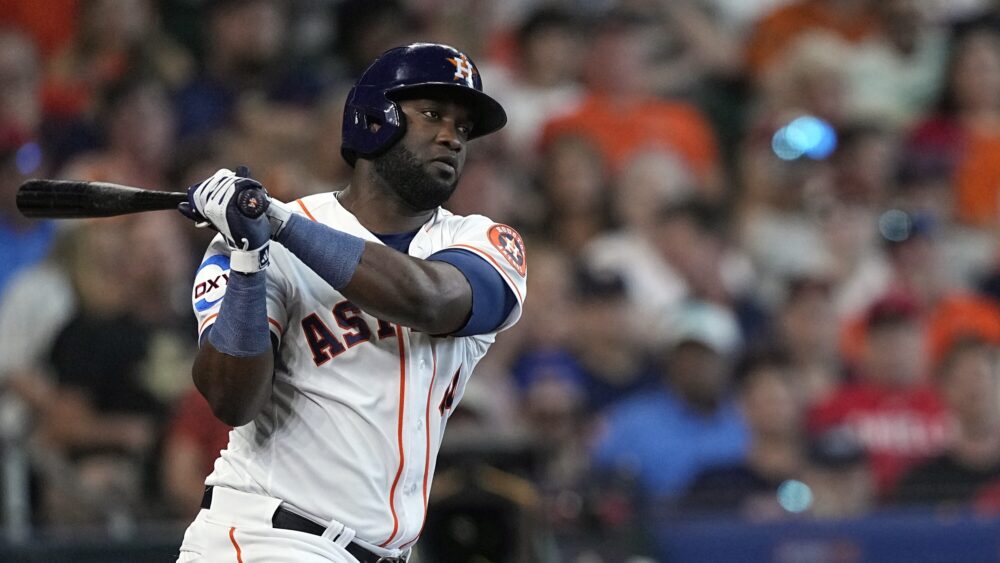 The Houston Astros have lost five of their last six games and remain mired in second place in the American League West, five games behind the Texas Rangers. Are the Rangers for real? Can the Astros overtake them?
In the audio above, we ask Jeff Balke, co-host of the Bleav in Astros podcast and a writer for Houston Press.
He tells us the Rangers have built their 41-23 record on a powerful offense but have yet to prove they can be successful in close games. And the Astros still have yet to roll out the sort of lineup they intended when they assembled their roster for 2023.
Balke and Houston Matters host Craig Cohen also discuss next week's NBA Draft, and consider the options the Rockets have.
As Balke notes, there are three players believed to be elite at the top of this year's draft. And the Rockets will likely miss out on all of them, with the fourth overall pick. Will they trade up or down? Will they move a pick for an established player? It's hard to say, but, as Balke notes, when you win only 22 games, you need everything.