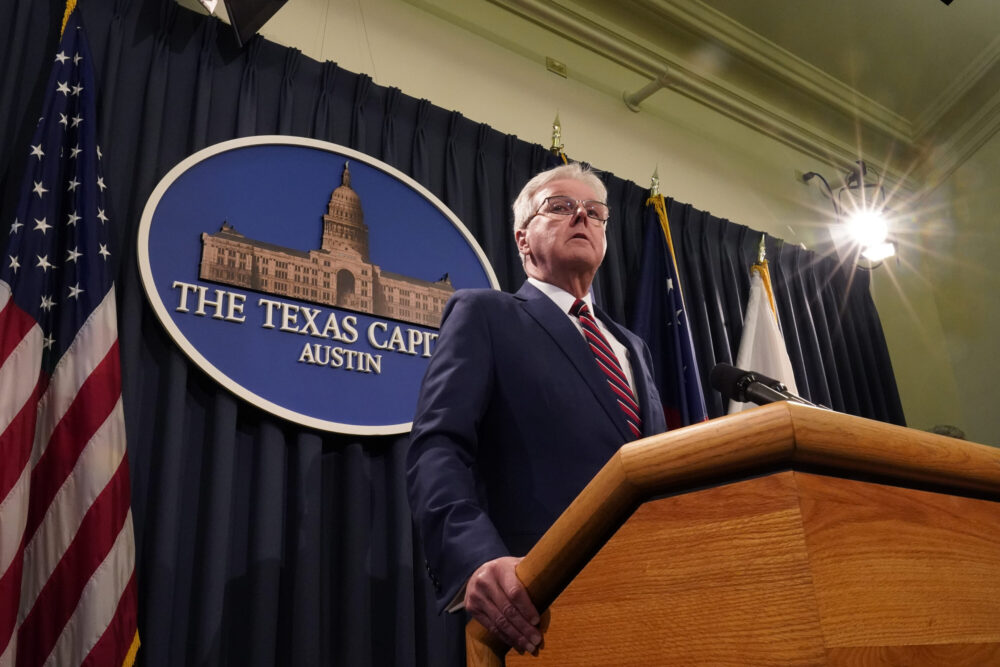 In a news conference at the state capitol Tuesday, Lt. Governor Dan Patrick said of the protracted impasse over dueling property tax bills from the House and Senate that "this fight's over."
Except, of course, it's not. The Texas House adjourned last week after passing its version of the bill, which the governor favors. The Senate, which the Lt. Governor presides over, won't take it up. Patrick's point was that he has no intention of backing down on his preferred approach.
On our regular Wednesday political roundup, we discuss this and other developments with University of Houston associate professors of political science Beth Simas and Jeronimo Cortina. Cortina also co-hosts Houston Public Media's Party Politics.
Among other local and state topics discussed in the audio above:
The likely court challenge to a new state law restricting transgender minors from accessing puberty blockers and hormone therapies
Why the chair of the state's power grid regulator resigned last week
High-profile Houston lawyers being retained to prosecute and defend Texas Attorney General Ken Paxton during his impeachment trial later this summer in the Texas Senate
Houston City Council taking up some proposed amendments to the next city budget.
In national politics, Cortina, Simas, and Houston Matters host Craig Cohen discuss the growing field in the 2024 Presidential race, and they touch on the merger announced Tuesday between the PGA Tour and LIV Golf.