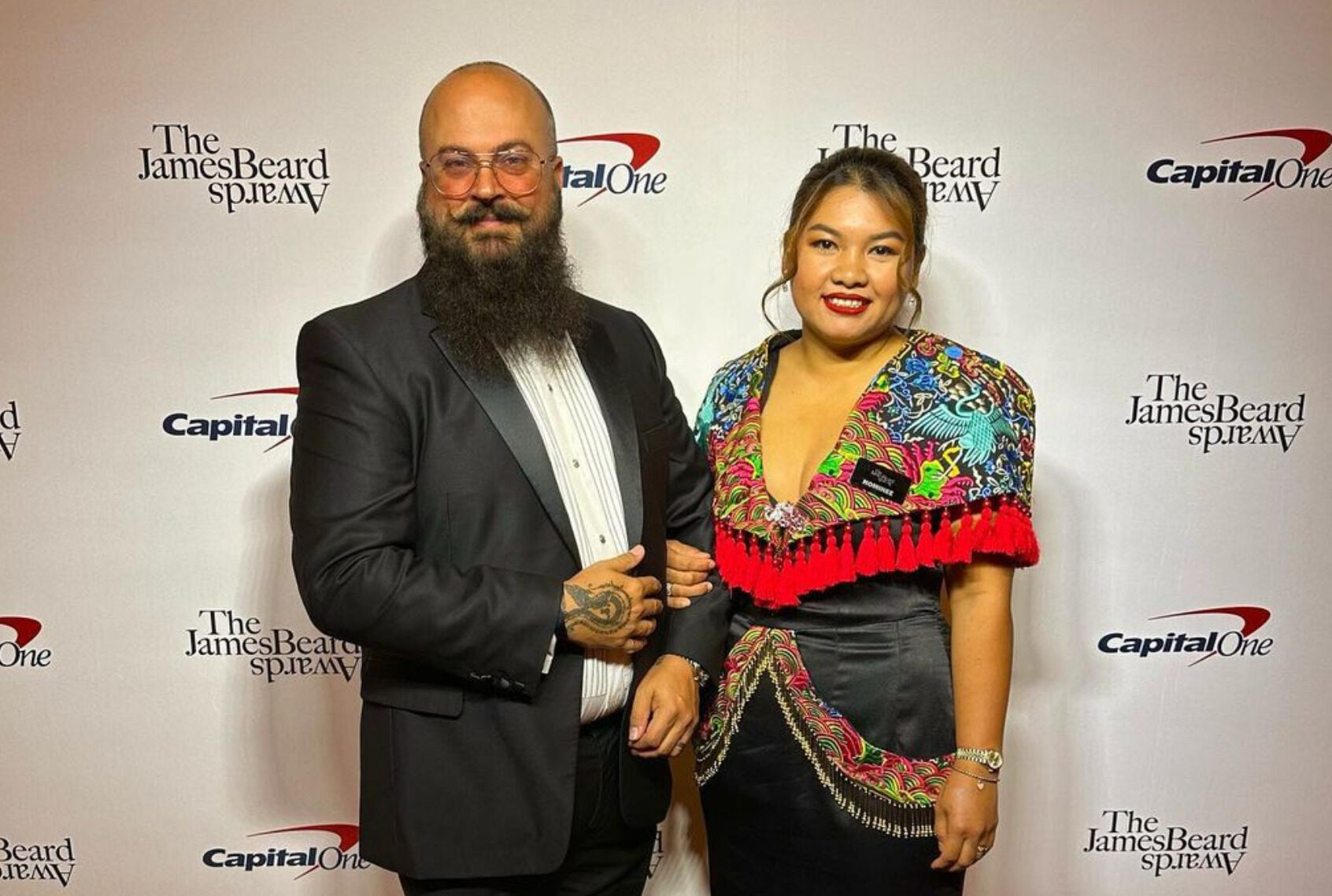 The chef at a small Thai restaurant situated next to a convenience store in Houston's East End is bringing home one of the biggest awards in the culinary world.
Benchawan Jabthong Painter of Street to Kitchen, 6501 Harrisburg Blvd., was named as the Best Chef in Texas on Monday at the James Beard Foundation Restaurant and Chef Awards in Chicago.
"I moved to Houston, Texas, like eight years ago with a dream one day I can stand up right here," Painter, a native of Thailand, said during her acceptance speech. "And today the dream has come true. I'm really, really happy."
Painter, known among customers as "Chef G," was one of three James Beard Award finalists from Houston this year and the only one to receive an award Monday. The other local finalists were Tatemo, a Mexican restaurant at 4740 Dacoma St. Ste. F, in the Best New Restaurant category, and Nancy's Hustle, 2704 Polk St. A, for Outstanding Wine and Other Beverages Program.
A year ago, Houston had its first winner in a national James Beard Award category, with owner Alba Huerta and Julep, 1919 Washington Ave., prevailing in Outstanding Bar Program. The city previously had four winners in the former Best Chef in the Southwest category: Robert Del Grande in 1992, Chris Shepherd in 2014, Justin Yu in 2016 and Hugo Ortego in 2017.
The Best Chef in Texas category debuted last year.
"It's a career-making award," CultureMap Houston's Eric Sandler said Tuesday on Houston Matters with Craig Cohen. "It really puts (Painter) in the ability to go to prestigious food festivals. I wouldn't be surprised if it led to a cookbook or other media appearances. It really establishes a chef as someone who's very outstanding to win one of these awards."
Sandler added that Painter has an "incredible story," saying she moved to Houston after meeting her husband and "discovered that she couldn't find the kind of Thai food she liked to eat." She had professional cooking experience and joined the staff at Theodore Rex, which serves global comfort food at 1302 Nance St. Unit A, and then started doing her own pop-ups, including at the Urban Harvest Farmers Market, according to Sandler.
"And they found this unlikely location in the East End next to a gas station and starting selling Thai food that doesn't taste like anything else in Houston," Sandler said. "The world found them and has championed them, and here we are."