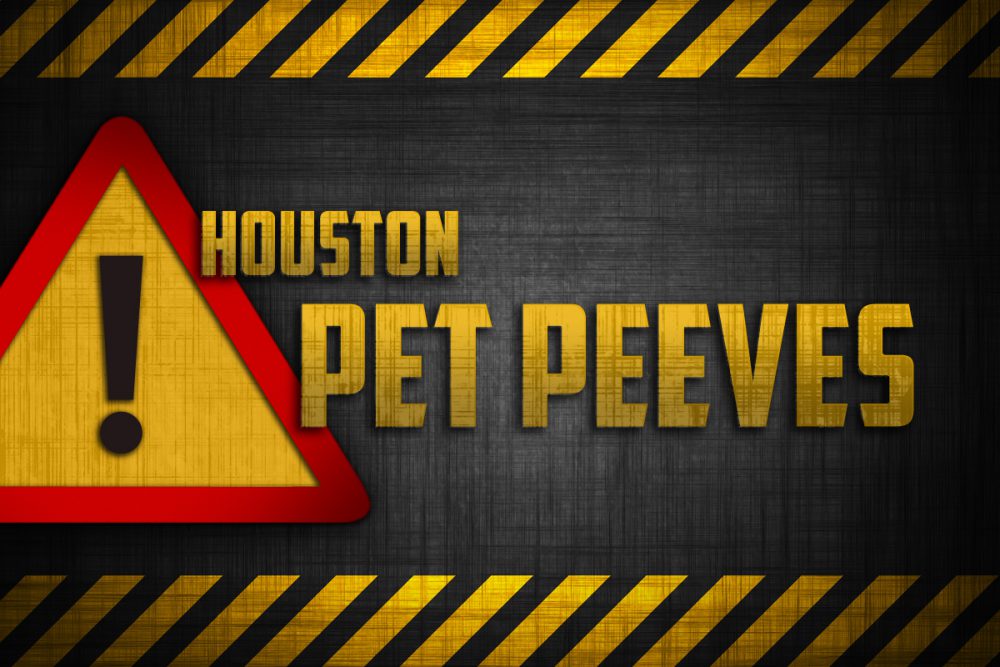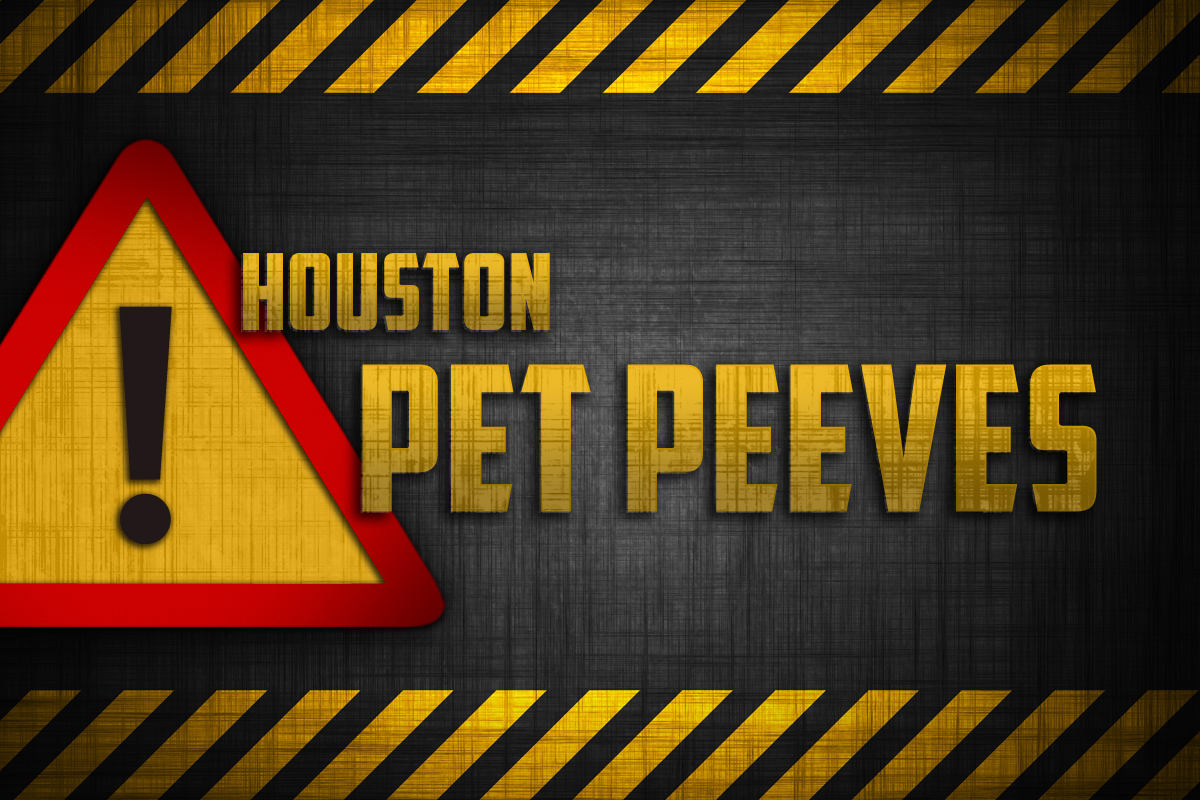 It's the first Monday of the month, and as we do every month we like to set aside a little time for the very unimportant matters in our lives. These are the petty annoyances, the small perceived slights (real or not), the thousand little cuts that make our lives in the Bayou City just a little less than they could be.
Why take this time? Because you can't tackle the major challenges of life if you let the minor ones bring you down. Our solution is called Houstonian Pet Peeves, and it's your chance to vent.
In the audio above, you'll hear some of your fellow Houstonians' complaints. Don't hear one you'd like to articulate? E-mail us at talk@houstonmatters.org and we may share yours in a future installment.
Joining us in today's moan session are two world-class complainers, Lisa Gray, Op-Ed editor for the Houston Chronicle, and public relations specialist Craig Hlavaty from the Scurfield Group.