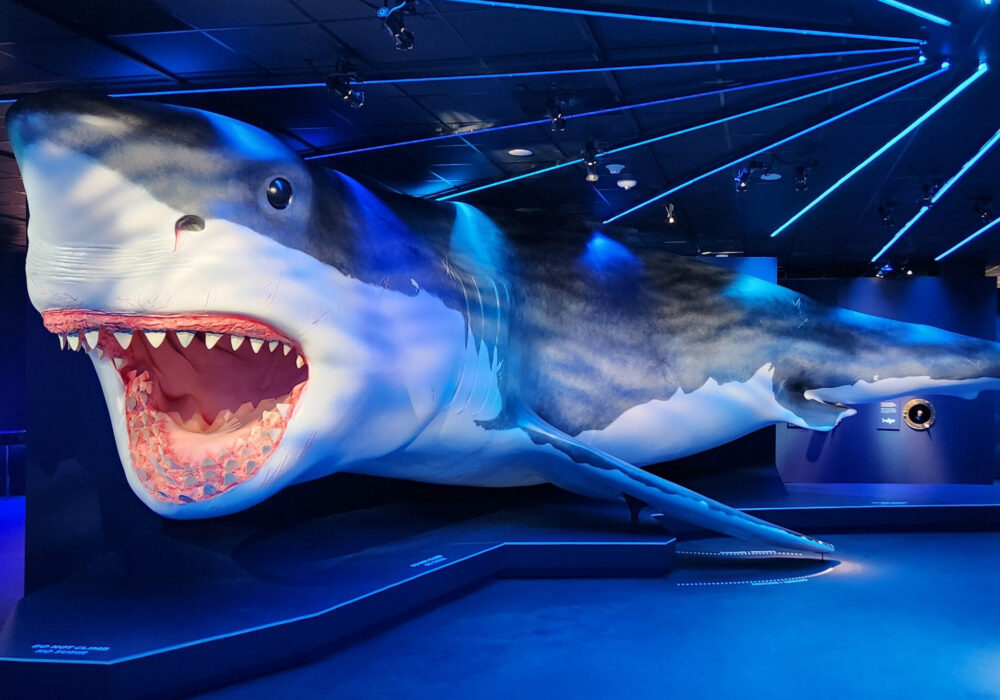 The Houston Museum of Natural Science has opened a new exhibit, all about sharks. HMNS says it's – wait for it – "'jawsome."
Sharks! The Meg, The Monsters, & The Myths opened on May 26. Houston Matters producer Joshua Zinn visited the museum recently to check it out. And he learned all about the exhibit, and a lot about sharks from Nicole Temple, vice president of education for HMNS and curator of the exhibit.
In the audio above, they discuss the vast variety of sharks on display at the museum.
PHOTOS: Inside the New HMNS Shark Exhibit