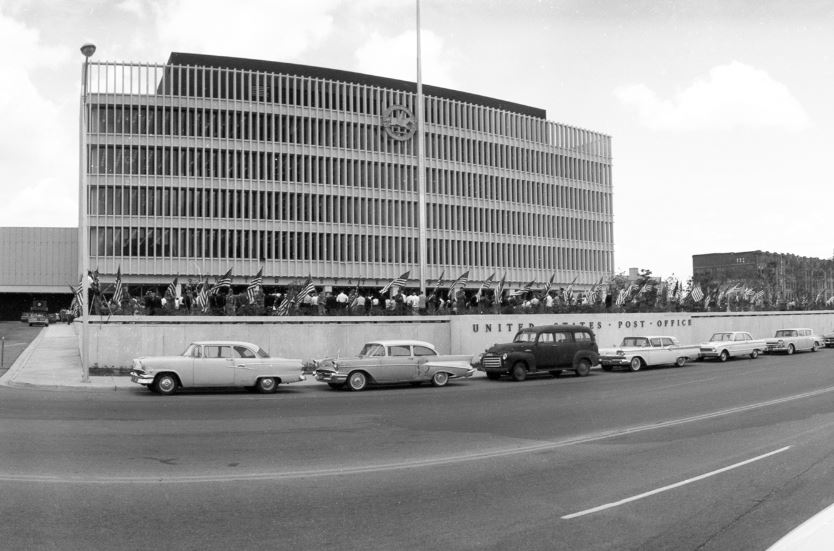 Houston has long had a reputation for tearing things down and building something new…only to later tear that down and, well, wash, rinse, and repeat.
However, that reputation may not be as accurate as it once was. For some developers, state and federal tax credits to save and repurpose buildings with character and history mean it's good business not to start over.
Such was the case with the Melrose Building at the corner of Walker and San Jacinto in downtown Houston. Constructed in 1952, the structure was the city's first international-style high rise office tower.
While there were high rises before it (like the Esperson Buildings just a few blocks to the west) that featured classical-style architecture with columns and urns, the Melrose was the first with the sleek, straight lines popular in the mid-20th century.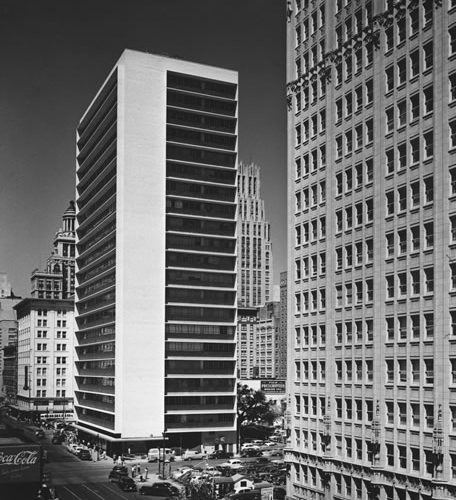 For a long time, it was an office building. But, for a long time after that, it sat empty and in disrepair until a development company used tax credits to gut and modernize it as a hotel that opened in 2017 as Le Méridien Houston Downtown.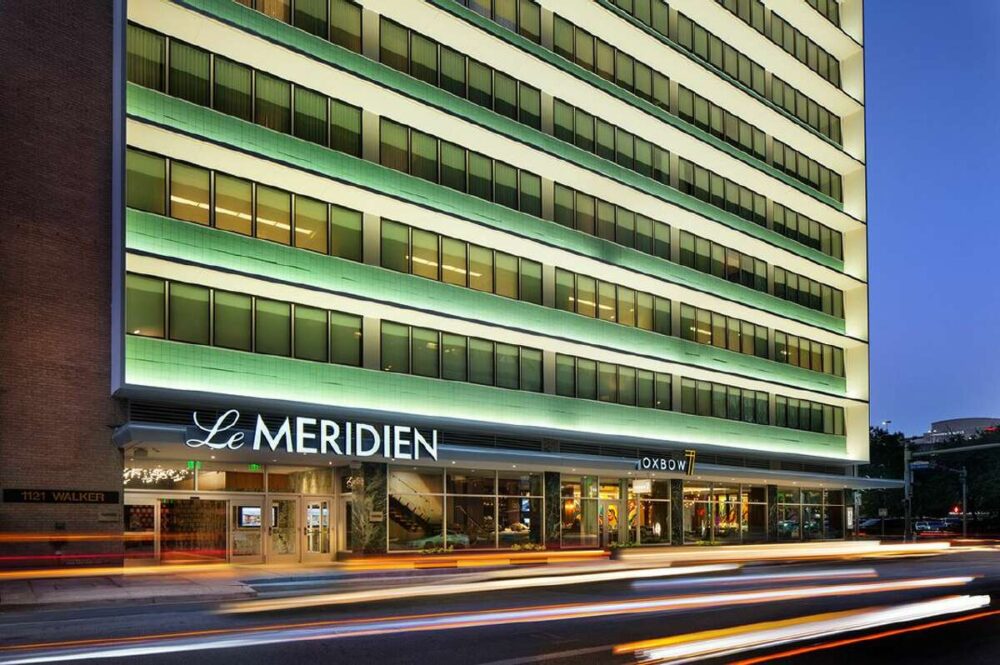 In the audio above, Houston Matters producer Michael Hagerty talks with Gary Prosterman, who's the managing partner with the development group behind Le Méridien, about the history of the building and the process of reviving the property, and he explains how the tax credits are a good thing for both his bottom line and for the environment.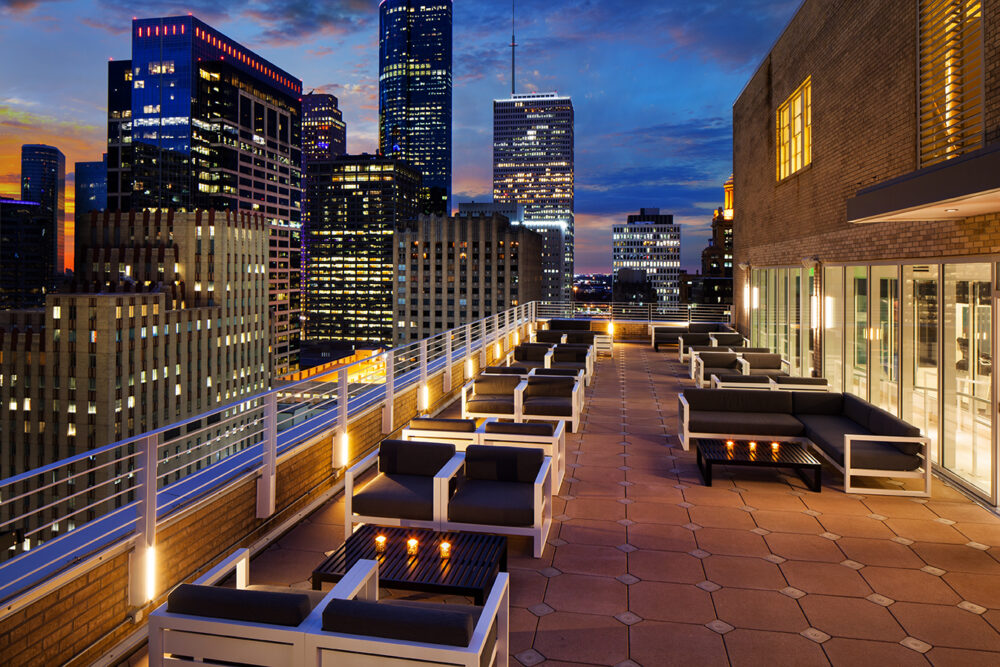 Also, we hear from Bill Franks, who knows well the process of breathing new life into old, historic Houston buildings, what's known as "adaptive reuse." For years, he did just that for the development company he led. And now he's a consultant for other companies looking to do the same.
Franks says, whether you're turning an old building into a hotel, apartments, shopping, or mixed use, these kinds of projects don't just make sense financially, but also morally.