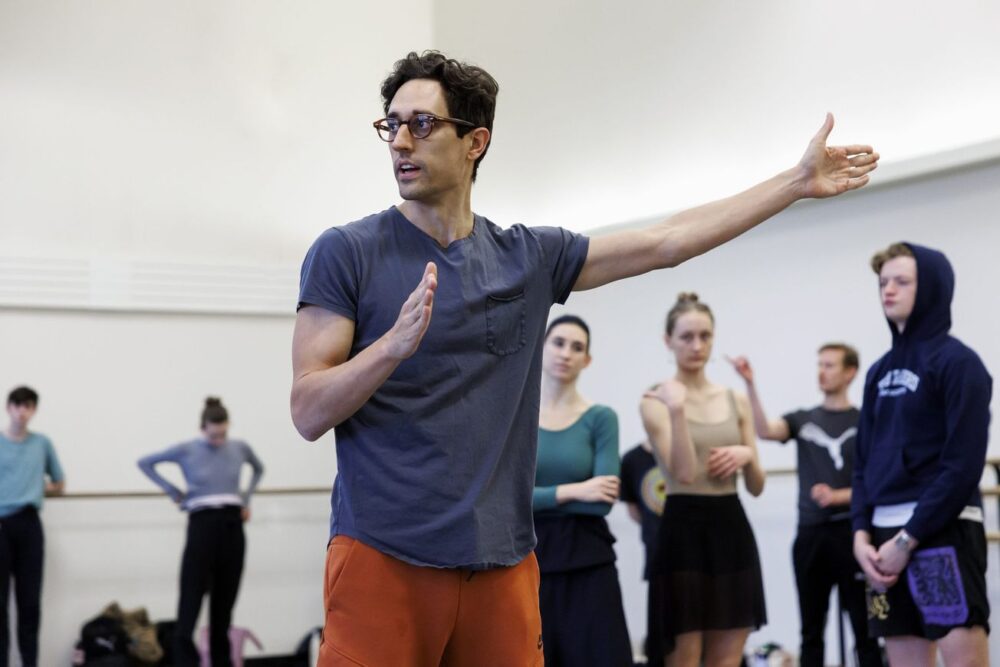 While in Houston a few years back, choreographer Justin Peck of the New York City Ballet vistied the Twilight Epiphany Skyspace sculpture at Rice University, and it inspired his latest work.
The artwork, designed by James Turrell, features a seemingly hovering roof and changing LED-projected colors meshed with natural light through an opening in the center. It's especially striking at stretches near sunrise and sunset, when a free, daily light show of sorts takes place as visitors view the sky through the opening.
"I was just so blown away by it and by the experience of it, and I think it's one of the greatest works of art in the world," Peck said. "And I went back again and again."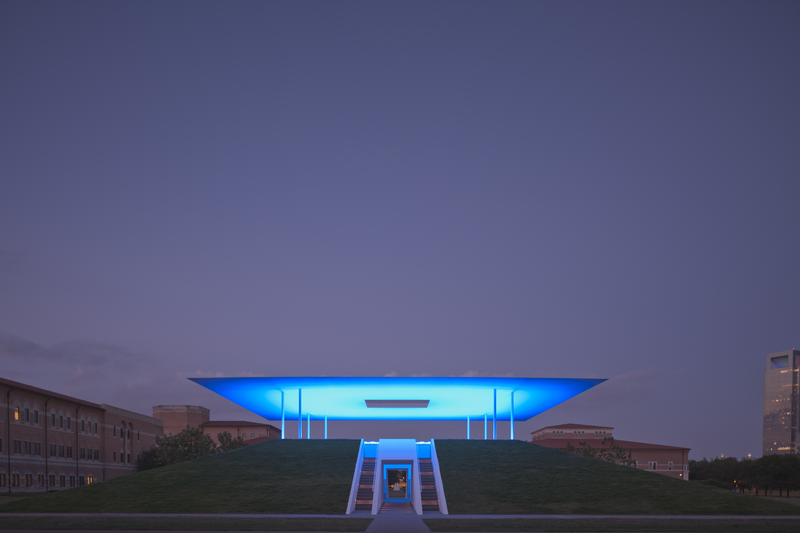 What struck Peck was the slow, developing duration of the experience.
"I feel like often when you're going somewhere to look at art you will stop and look at it for maybe a minute or two, but here was a whole experience where it's like you have to surrender to the arc of this event," he said. "And, I just loved that from an experience point of view."
So, Peck wanted to recreate that in dance with his new piece, Under the Folding Sky, which makes its world premiere as a part of a program at Houston Ballet that runs May 25-June 4.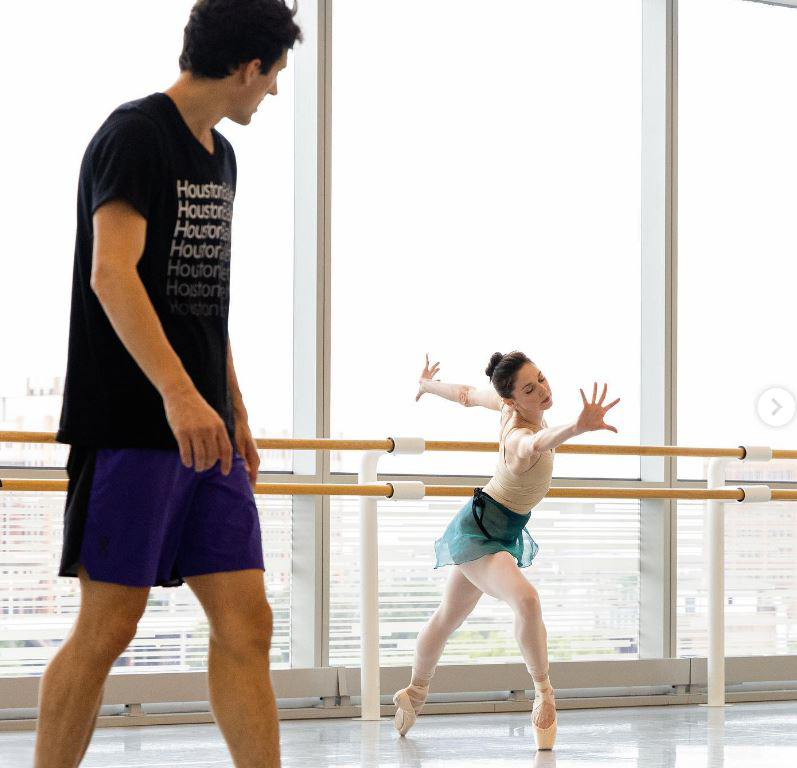 "I wanted wanted to create a ballet that felt like a continuously shifting, incrementally evolving experience over the course of a one act in a way that builds over time, in a way that kind of like expands the scale of what we're feeling," Peck said. "And, so, that's what the ballet became."
Peck, who's known for the role music plays in his work, chose a piece to accompany the dance that itself is incrementally evolving. The selection, by composer Philip Glass, is the third act of an opera Glass wrote in the 1980s called The Photographer.
The piece slowly accelerates over the course of several minutes.
"It's almost like watching one of these massive crate trains start from a dormant state and slowly build speed and build speed and get faster and faster and faster and faster until it hits a hard stop," Peck said.
He felt like that piece of music, his experience at the skyspace, and the dancers from the Houston Ballet aligned.
"So, you get those three things together, and that becomes sort of the framework for this dance."
Reimagining West Side Story
Whether you realize it or not, you may have seen Peck's work. He choreographed all the dance scenes in Steven Spielberg's 2021 remake of West Side Story.
Was it daunting to take on such a role tinkering with such a classic work?
"Absolutely, you better believe it," he said.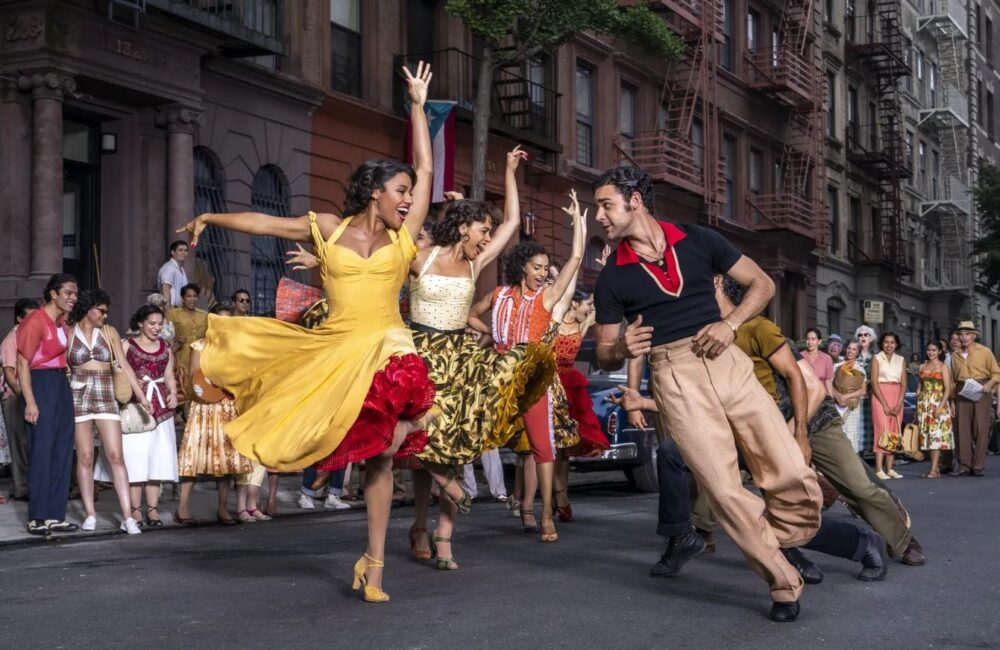 It took him several months to come on board as the choreographer.
"Because the original West Side Story is such an iconic film and definitely a major piece of work in the dance canon and the dance on film canon," Peck said. "So, there's a lot of pressure, I think, on the role as the choreographer coming in to kind of reimagine that or put our own spin on the original."
In the audio above, Peck tells Houston Matters producer Michael Hagerty about how he walked the tight rope of being respectful to the 1961 classic film — and even paying homage to it in certain dance moves — while also breathing new life into it and making it his own.