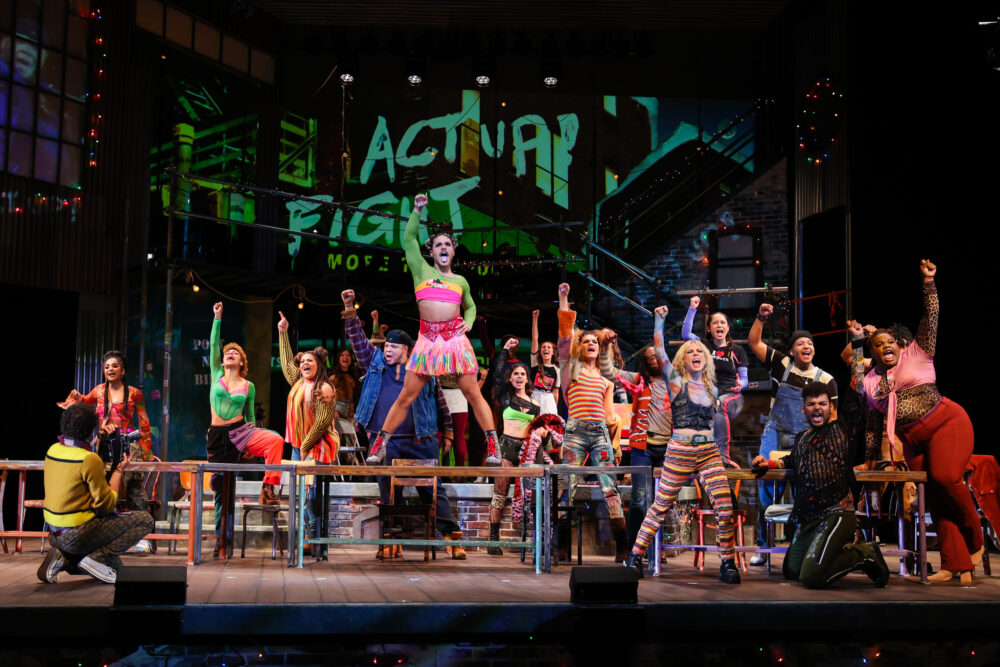 "Five hundred twenty-five thousand, six hundred minutes
Five hundred twenty-five thousand moments so dear
Five hundred twenty-five thousand, six hundred minutes
How do you measure, measure a year?"
The year measured in those lyrics from "Seasons of Love," a beloved song from the musical Rent, was 1989. The show's story focuses on a group of friends in New York's East Village over that year as they contended with the AIDS crisis, drugs, intolerance, and other modern problems that threatened their devotion to art and a bohemian lifestyle.
Loosely based on Puccini's La Boheme, Rent premiered on Broadway in 1996. It seemed, at the time, to be a landmark — a musical seriously exploring a disease that had ravaged the Broadway community. It treated its characters with the dignity its music proclaimed the rest of the world would not.
It's all very compelling. But also of a time and a place. Does it still resonate with audiences today in the same way it did back then — and when the tunes are catchy, does it really matter if it does?
In the audio above, we ask Ty Defoe, director of the Theatre Under the Stars production of Rent, which is on stage through May 28 at The Hobby Center.
Defoe tells us the musical connects to 2023 audiences differently, but no less powerfully, through parallels between the AIDS crisis and the COVID-19 pandemic and ongoing debate over LGBTQ rights.