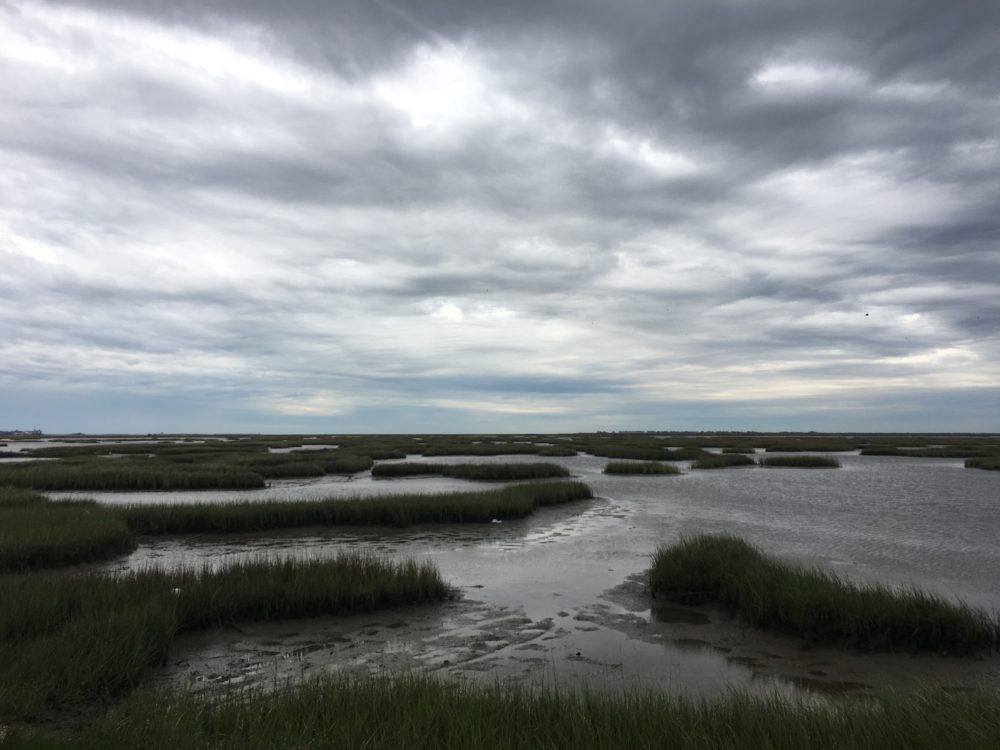 The start of another hurricane season is just a week away, but tropical storms aren't the only threat to the Gulf Coast. A changing climate and rising sea levels are threatening resources along the coastline, but there are efforts under way to protect those resources.
One, in particular, could be a "win-win-win" according to Jim Blackburn, Professor in the Practice of Environmental Law at Rice University, and Co-director of Rice's SSPEED Center (that stands for Severe Storm Prevention, Education and Evacuation from Disaster).
Blackburn is also the CEO of a nonprofit called BCarbon, whose goal is to leverage soil, forests, and wetlands to fight climate change through the development of a living shoreline along the Texas Gulf coast. In essence, concrete or rocks would be use to form a wall to protect shoreline ecosystems and reduce erosion caused by sea level rise.
How do you get landowners to install it? Through carbon credit programs, says Blackburn. He and his colleagues want to create a thousand miles' worth of living shoreline by having landowners choose to keep standing forests instead of converting it into croplands; in return, they receive carbon credits they could sell to industry.
In the audio above, Blackburn tells Houston Matters host Craig Cohen that he's already got a developer committed to building 250 miles of such living shoreline, and he is hopeful that other efforts will begin before the end of the year.
The two also discuss ongoing efforts to protect the Houston Ship Channel, Galveston, and other areas along the Gulf Coast from future tropical storms.