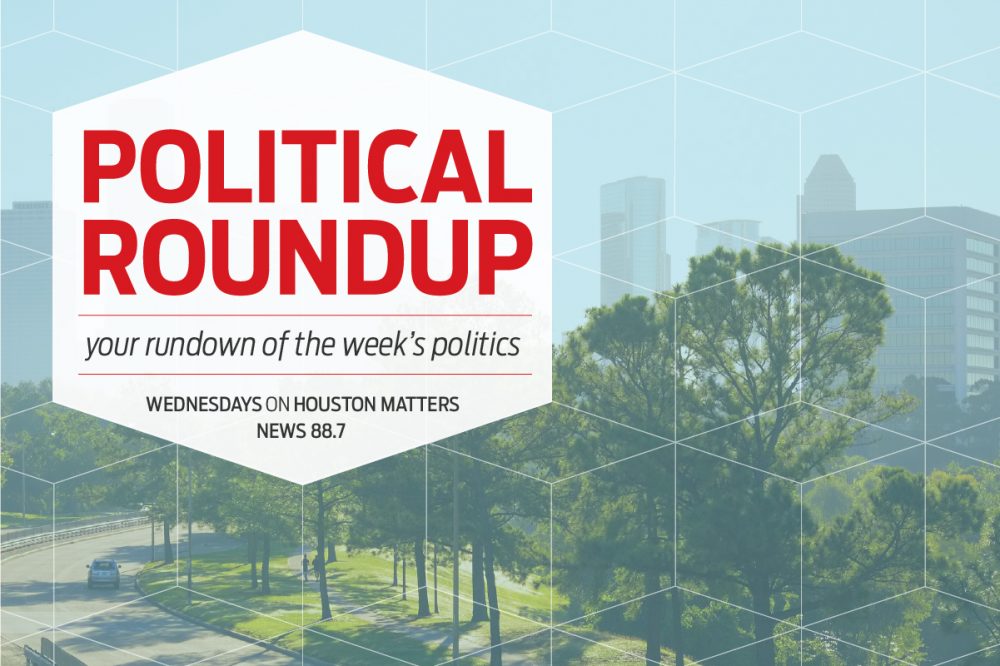 The Texas Senate voted Tuesday to approve an amended version of House Bill 2127. It bars cities and counties from passing local ordinances that exceed state law when it comes to labor, finance, agriculture, natural resources, and even under one amendment, the delay or prohibition of evictions.
The bill returns to the House to review changes the Senate made.
State Senator and Houston mayoral candidate John Whitmire during floor debate Monday called this bill the "final nail in the coffin" of local control.
That's just one of a number of topics Houston Matters explores in this week's political roundup, with University of Houston associate professors of political science Elizabeth Simas and Jeronimo Cortina, who also co-hosts Houston Public Media's Party Politics program.
Among other developments: A Texas House committee held a hearing Monday on its version of the Senate's school vouchers bill. Among the changes, it would replace the STAAR test with the Texas Success Initiative Assessment. Among the invited speakers testifying at Monday's hearing was Paige Williams from the Texas Classroom Teachers Association who suggested standardized testing is too important and complex to use to convince some lawmakers to vote for vouchers. In the audio above, we ask Jeronimo and Beth if it's a move to make the bill more palatable, or to keep it from getting signed by Gov. Abbott.
We also discuss the Texas House's recent approval of a resolution to let voters decide on online sports betting. As our guests explain, it's unclear whether it will advance out of the Texas Senate, where Lt. Gov. Dan Patrick says the votes are not yet there for it.
In national political news, we talk about the implications of the expiration of Title 42 on the border, and debate over immigration policy. We walk through the latest in negotiations over the debt ceiling, and preview Pres. Biden's appearance at the G7 summit in Japan. We note early Congressional efforts to legislate artificial intelligence. And we discuss why a vote against a proposed arena in Tempe, Ariz. could possibly lay the groundwork for an NHL franchise to someday move to Houston and whether Houstonians would approach such a vote any differently.