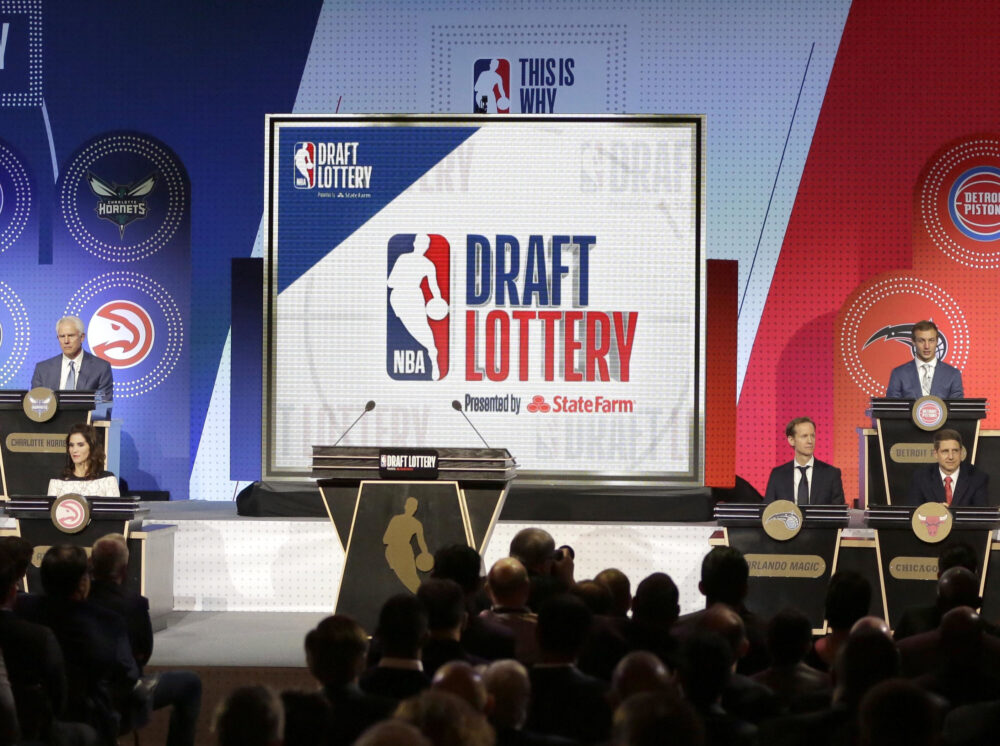 On Tuesday night, the 2023 NBA Draft Lottery will determine the order of early picks in next month's NBA Draft, which is scheduled for June 22.
As one of the league's worst teams last season, the Houston Rockets have some of the best odds of landing the No. 1 pick, but there's no guarantee they'll pick first, second, or even third overall. It all depends on how the ping pong balls fall.
There was a time when most pro sports leagues simply drafted in the inverse order of their regular season records. The worst team got the first pick, the second-worst picked second, and so forth. But too many franchises concluded their best hopes for a turnaround were through losing intentionally — tanking — to secure those blue-chip superstar picks.
Is that the way to go? It worked pretty well for the Astros. The Texans and Rockets are still rebuilding so the jury's out on them.
In the audio above, we discuss drafts, draft lotteries, and the value of tanking with Jeff Balke, who co-hosts the Bleav in Astros podcast and writes for Houston Press.