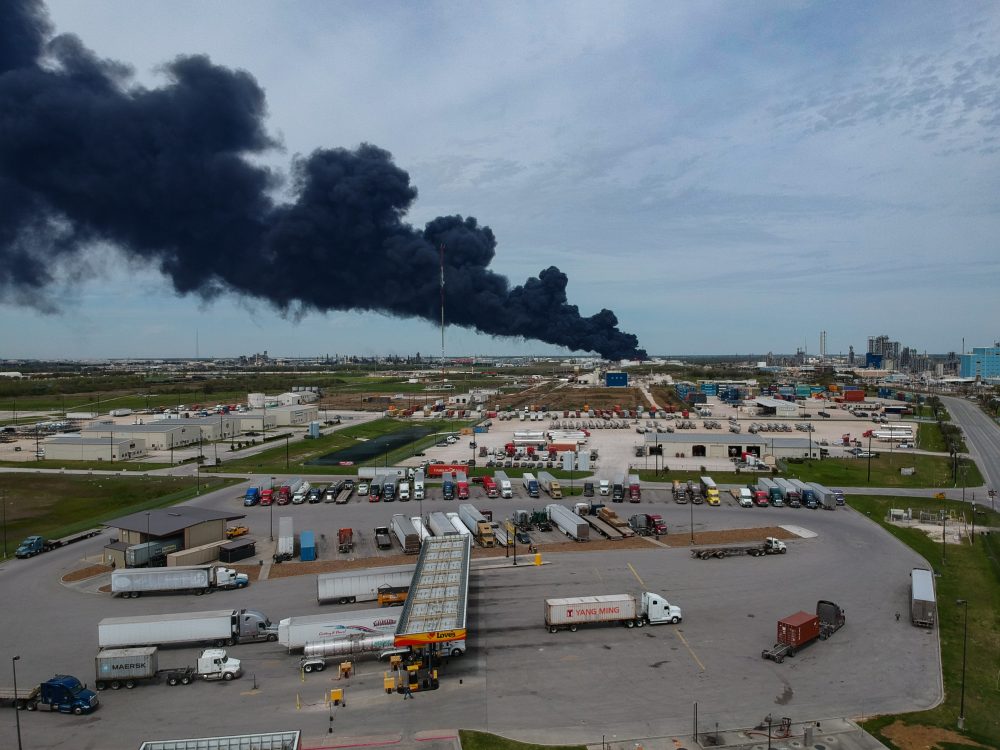 When a fire broke out at a Shell plant in Deer Park earlier this month, it prompted a sense of déjà vu – and irony – for some area residents.
The night before, dozens of them spoke out in opposition to the renewal of a federal operating permit for an Intercontinental Terminals Company facility. The ITC Deer Park plant caught fire and burned for four days back in 2019, leaving a giant plume of smoke that lingered over the Houston area. That fire released benzene into the air, and benzene has been linked to a higher risk of developing cancer.
Deer Park residents argued ITC should not be granted a renewed permit and cited the 2019 fire as compelling evidence why.
But while the Texas Commission on Environmental Quality will review the comments made at this month's meeting, TCEQ staff attorney Amy Browning said at that hearing the fire won't be used to evaluate the permit. Why?
In the audio above, we ask Jennifer Hadayia, the executive director of the environmental advocacy organization Air Alliance Houston.
She was quoted in a recent Texas Tribune article as calling this month's public meeting "one of the most discouraging permit hearings ever, and least communicative." She also said TCEQ was – quote – "deliberately attempting to hold information back." She explains why the meeting was so discouraging, and why she perceived TCEQ as holding back info. We also discuss the permitting process.