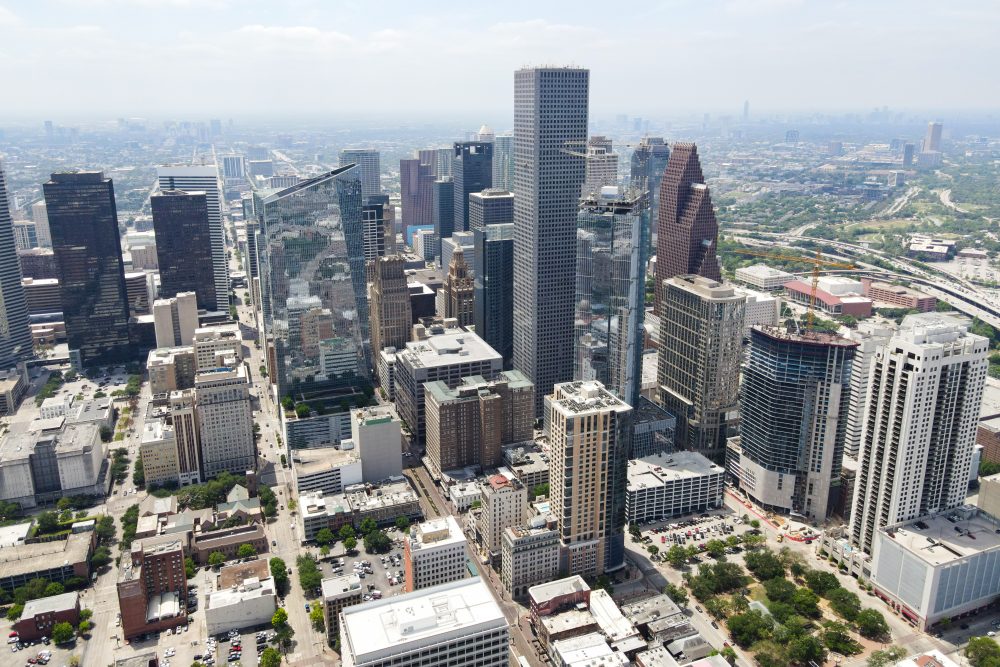 According to Greater Houston Partnership chief economist Patrick Jankowski, "Houston's fortunes rise and fall with those of the nations it conducts business with." That's one of the messages he will impart Friday (May 12, 2023) when the GHP hosts a luncheon to unveil a report on the state of Houston's global economy.
Among the stats in Jankowski's report, backing up that message:
More than 12,000 Houston-based companies export goods and services
Houston ships more goods and commodities overseas than any U.S. market
We see more tonnage come through the Port of Houston than anywhere else
We have more than 1,700 foreign-owned firms here
1.7 million Houstonians were born outside the U.S.
In the audio above, he shares a preview with us on Friday's Houston Matters and connects the dots between Houston's global economic activity and what individual consumers experience here.
He and host Craig Cohen also discuss the global factors influencing our economy today (including Russia's ongoing invasion of Ukraine and higher interest rates from central banks around the world).
They also discuss what we might expect for Houston's economy for the rest of the year. As you'll hear, Jankowski is now more optimistic than he was just six months ago.