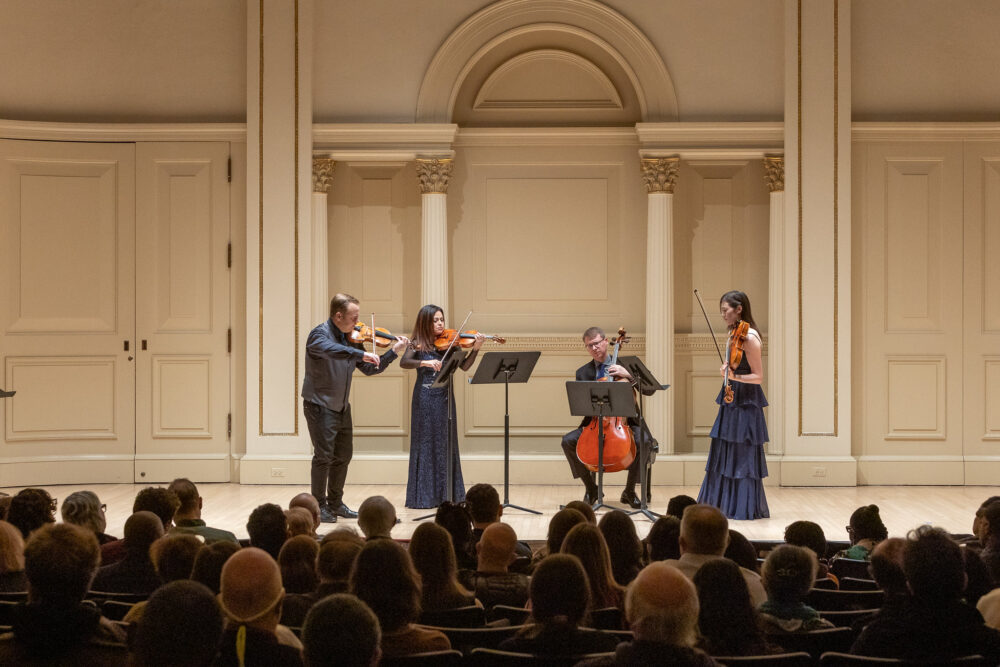 Fifteen years ago, Rice University violinist Matthew Detrick wanted to perform chamber music with and for his friends. So, partnering up with fellow violinist Tim Peters, they created the first-ever concert of the Apollo Chamber Players.
Now, fifteen years later, Apollo has commissioned more than 40 new works, released six commercial albums, and performed at venues like Carnegie Hall in New York City and the National Museum of Fine Arts in Havana, Cuba.
Saturday (May 13), the ensemble concludes its 15th season with a concert at Rice University that looks back at their origins and also celebrates their mission to perform new music embracing multicultural concepts and styles.
In the audio above, Detrick, the group's founder and artistic director, talks with Houston Matters producer Joshua Zinn about how far the ensemble has come in 15 years and about some of his favorite performances.