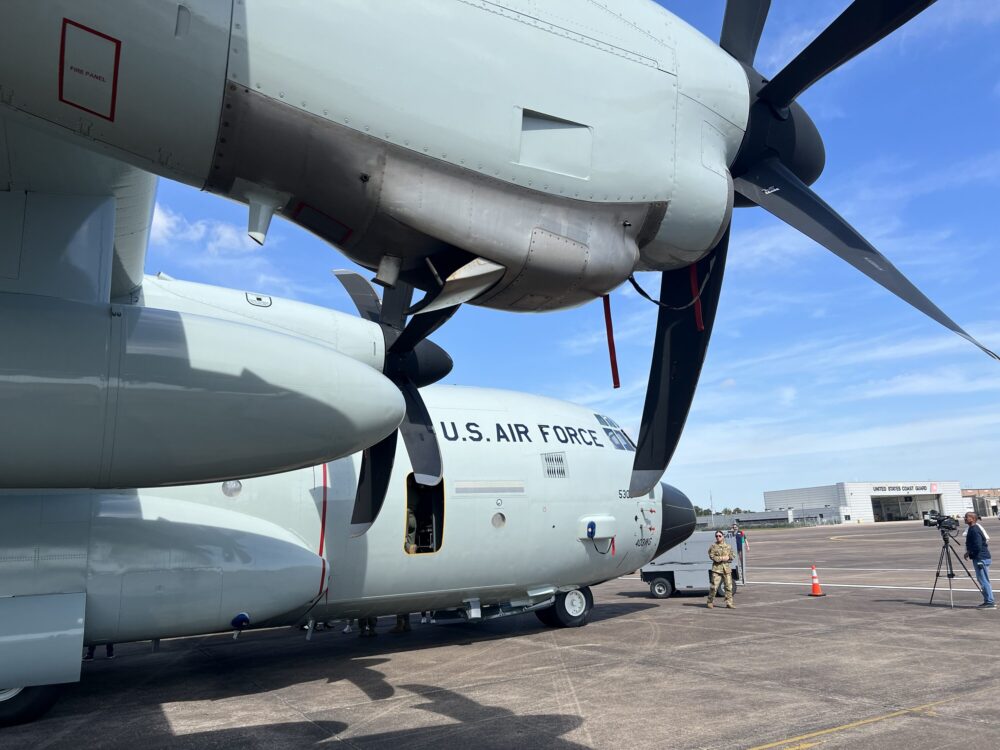 During each hurricane season, we're used to watching for news of a storm developing in the Atlantic that might head this way. And when one does, we watch with trepidation as the forecast models show us that cone of probability – the potential track a storm might take toward landfall.
That's just part of life here in Greater Houston. But the data informing those predictions has to come from somewhere. And a lot of it comes from NOAA's Hurricane Hunters. Those are the pilots, aircraft, and researchers that fly into storms to measure their conditions up close.
A pair of those aircraft, a WP-3D Orion and a WC130-J Hercules, and some of their crew members were at Ellington Field in Clear Lake on May 1 for NOAA's annual hurricane preparedness tour.
PHOTOS: Inside NOAA's Hurricane Hunter Aircraft
So, what's it like fliying right through a hurricane or tropical storm? Samantha Timmers, a support meteorologist, has a way of describing it.
"Imagine you're riding on a wooden rollercoaster through a car wash," she said.
And that seems like an apt description. NOAA flight engineer Daniel Tyson says he made himself ride actual rollercoasters to acclimate his body to the experience.
"I'm actually, one, afraid of rollerscoasters," he said. "So, to try to get back in that body mindset, it was just a lot of forcing myself to get on rollercoasters."
In the audio above, Houston Matters producer Michael Hagerty takes us inside the aircraft and learns from their crew what it's like to experience a major storm up close.