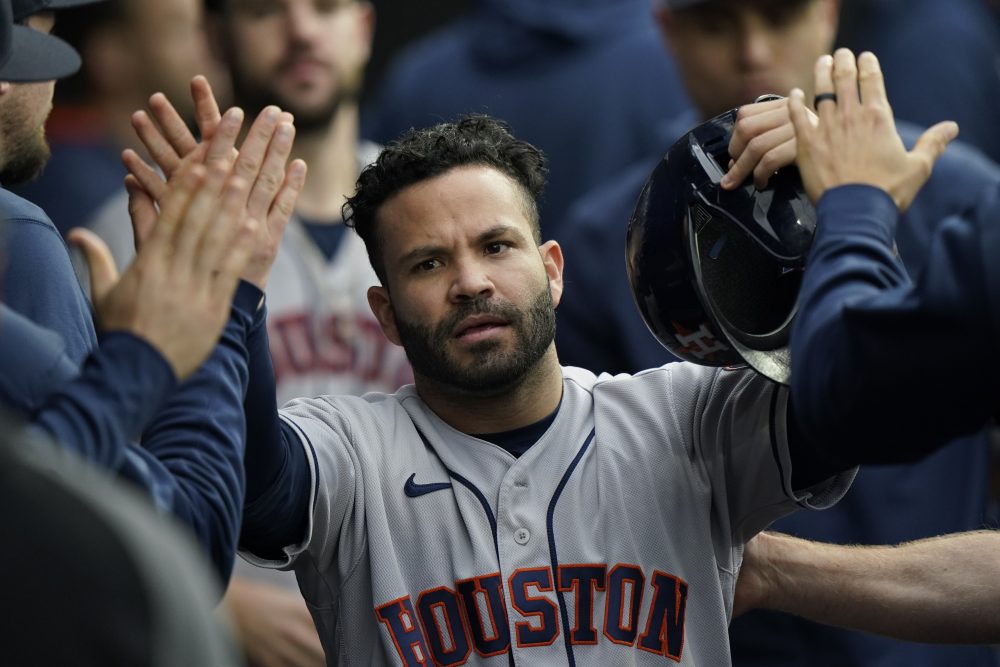 Houston Astros' second baseman Jose Altuve suffered a broken thumb back in March during the World Baseball Classic. He was expected to be out for much of the first half of this season. But he now appears to be ahead of schedule in his rehab efforts. Altuve's been fielding for a week now, and took batting practice twice over the weekend, with no apparent ill effects.
In the audio above, Bleav in Astros podcast co-host Jeff Balke suggests Altuve could be in line to return to the lineup within two weeks. Good thing, too, as the Astros are stuck at .500 (17-17), though still in striking distance of the American League West division lead.
The Astros are not the only team expected to compete for (or win) their division who have stumbled out of the gate. The Yankees, Phillies, and Mets are among the disappointments so far. And then there's a whole other category for the 11-and-24 St. Louis Cardinals. (What do you scrape below the bottom of the barrel?)
We discuss those who have fallen behind, as well as those teams (notably Tampa and Pittsburgh) who have had unexpected great success early.