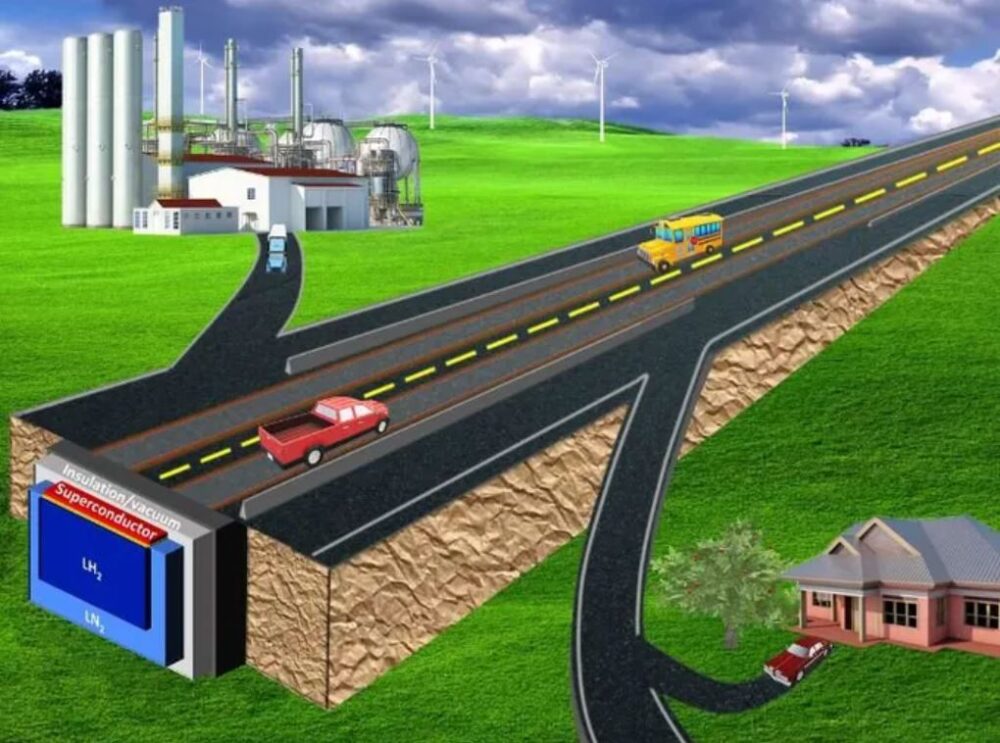 On Thursday, TAG Houston held its annual State of Mobility luncheon, where Mayor Sylvester Turner talked about the future of transportation and mobility for the city of Houston.
It's his last such annual address before he leaves office next year, and, among the projects the mayor touted in tweets promoting the appearance were METRO's electric bus expansion and plans for future transit development as well as street improvement projects funded by an infrastructure law passed by Congress.
Those are small potatoes, though, in the grand scheme of Houston's long, long, long-term transportation future. (And no, we don't mean the 18 years state highway officials have indicated the I-45 expansion project is expected to take to complete). No, we're talking about a concept that, if someday developed, could revolutionize the transportation landscape completely. We're talking distant future here.
The idea involves superconductivity, levitating vehicles, and liquified hydrogen. It's a long way off but not, strictly speaking, science fiction. It's real proof-of-concept research published in the journal APL Energy.
In the audio above, we learn more from Dr. Zhifeng Ren, chair and professor in the Department of Physics at the University of Houston and director of the Texas Center for Superconductivity.