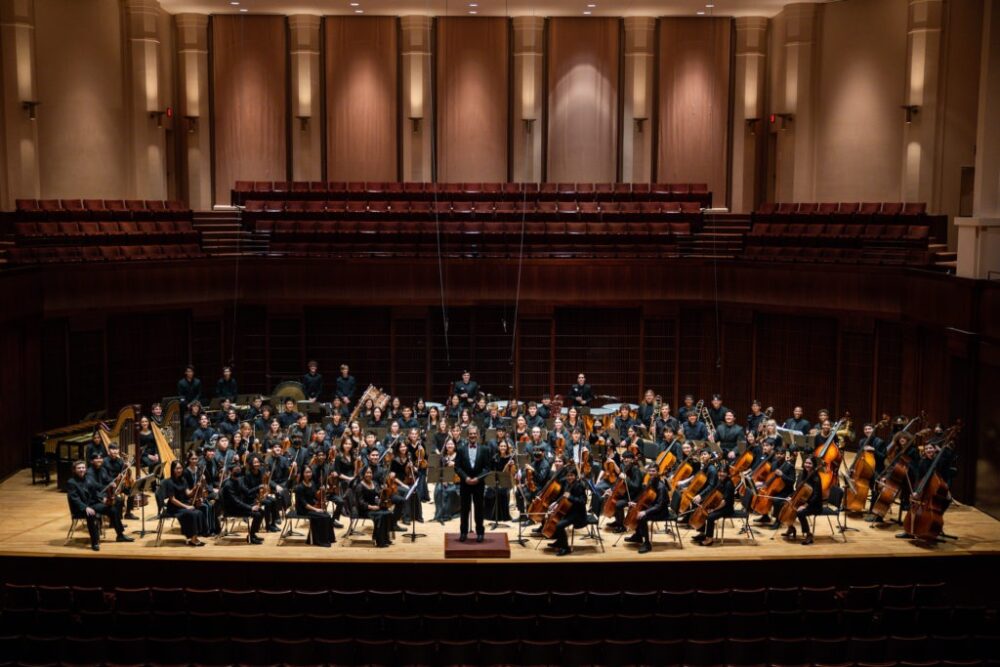 Over 400 young musicians occupy the orchestras of the Houston Youth Symphony, which is celebrating its 75th year in 2023.
The ages of the participants range from 7 to 19 years of age, and they are placed among five different ensembles based on an audition process.
This Sunday (May 7, 2023), those ensembles will perform their final concerts of the season at Rice University, with a special 75th anniversary concert from the highest level ensemble, the Symphony, performing Gustav Mahler's Symphony No. 1 and George Gershwin's Rhapsody in Blue with special guest pianist Jon Kimura Parker.
In the audio above, Houston Matters' Joshua Zinn visits a Houston Youth Symphony rehearsal and talks with Executive Director Amy Chung, Symphony musicians Sandhya Mahesh and Luis Urdaneta, and conductor Michael Webster.