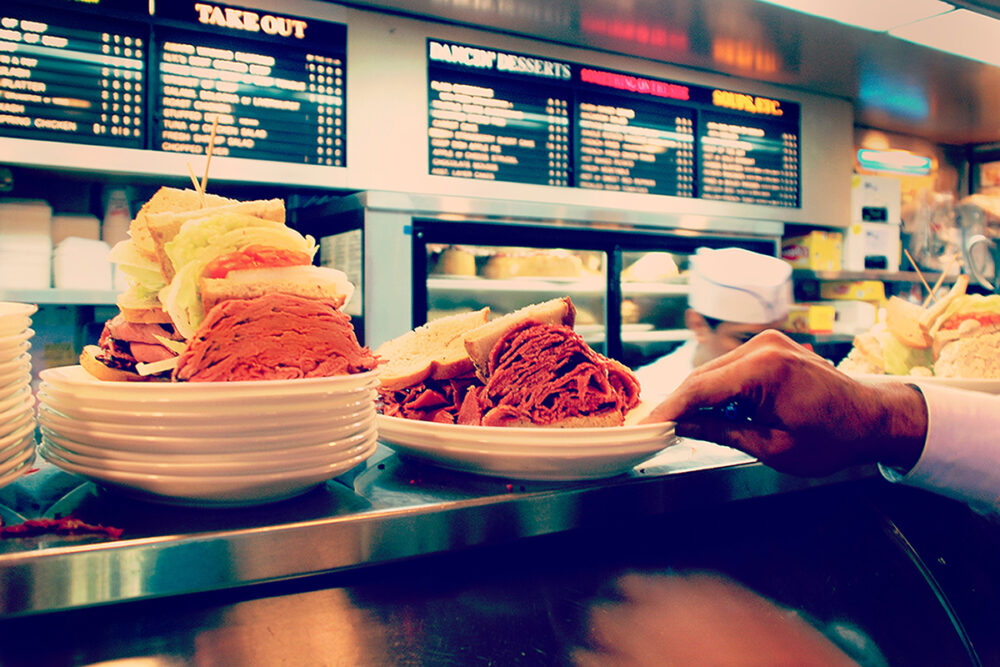 It's named for a famous line from the film When Harry Met Sally, but it has more to do with where the line was spoken – at a Jewish deli.
"I'll Have What She's Having": The Jewish Deli is an exhibit exploring how Jewish immigrants from mostly Central and Eastern Europe brought recipes and traditions with them to create an American restaurant staple of the 20th century.
The exhibit opens Friday, May 5, and continues through Aug. 13 at Holocaust Museum Houston.
In a way, it's a testament to the Bayou City that the exhibit is here. Unlike other cities that have watched their Jewish delis fade in recent years, Houston's are still going strong. A leading example is Kenny & Ziggy's New York Delicatessen.
In the audio above, Houston Matters host Craig Cohen talks with Kenny & Ziggy's owner Ziggy Gruber, and Alex Hampton, Holocaust Museum Houston's changing exhibitions manager. They discuss the exhibit and whether generational tastes are making it more challenging to keep some traditional Jewish delis around.