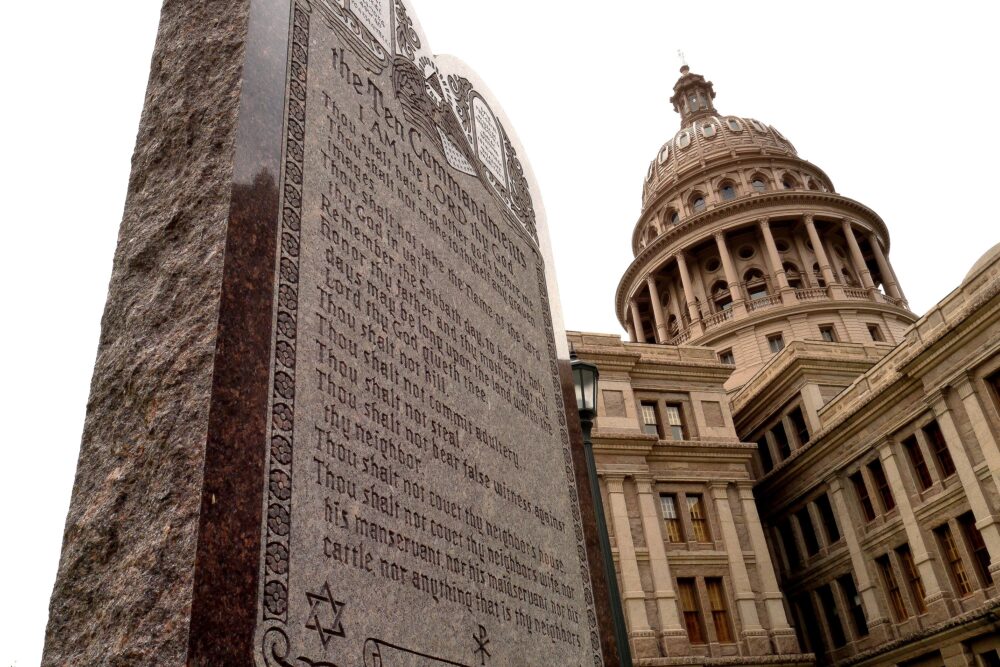 The Texas House is scheduled to hold a public hearing today on its companion bill to one the Senate passed two weeks ago (SB 1515) requiring all public school classrooms in the state to display the Ten Commandments.
The Senate also passed a bill authored by Galveston Republican Mayes Middleton (SB 1396) that would allow school boards to adopt a period of prayer or religious study for district schools. A companion bill has been referred to a state House committee, which has not yet taken any action.
Supporters of these bills tout them as major wins for religious freedom in Texas, and opponents call them an overreach that limit that freedom.
In the audio above, we explore the legal and political ramifications of these bills with Emily Berman, associate professor of law at the University of Houston Law Center, and Elizabeth Simas, associate professor of political science at UH.