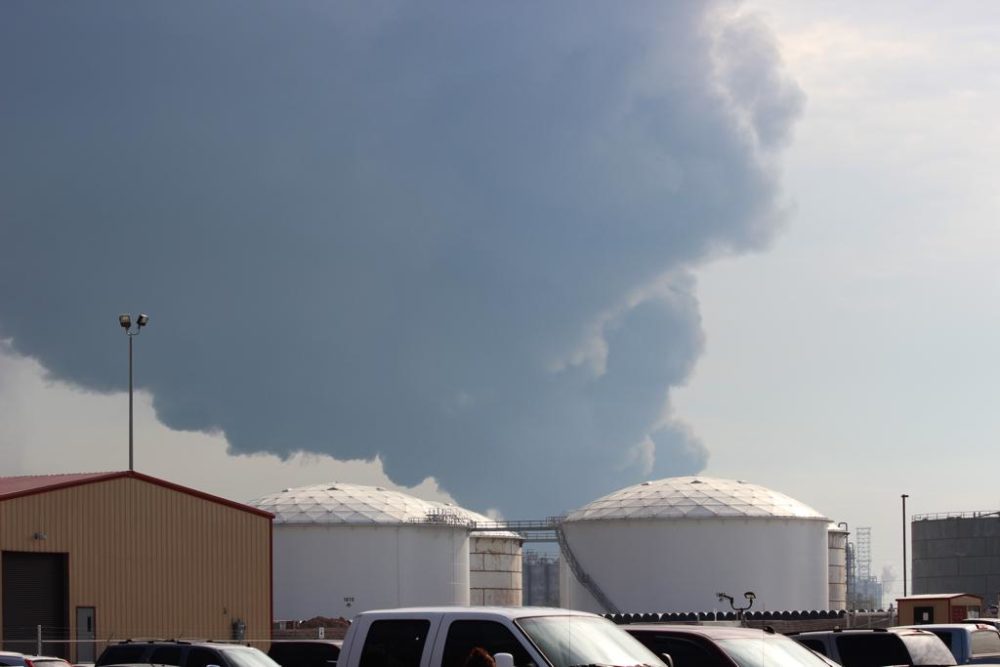 New analysis from the Texas Tribune suggests high levels of the toxic chemical benzene lingered in the air for more than two weeks after public health measures were lifted in response to the 2019 ITC fire in Deer Park.
The analysis was based on EPA data provided by the Environmental Defense Fund. The Tribune's climate change reporter Erin Douglas and her colleagues Alejandra Martinez and Caroline Covington reported on what they found on Thursday.
In the audio above, we talk with Douglas about what happened back in 2019, why we're just now learning about this, and what it suggests for communities surrounding future unexpected chemical releases in the Houston area.
MORE: Houston Public Media's Katie Watkins and Dominic Anthony Walsh co-hosted a 2021 podcast called Fire Triangle that digs into the Deer Park fire and a number of other chemical disasters in Texas in recent years. It was a collaboration between Houston Public Media and Texas Public Radio and offers further context about efforts to prevent chemical disasters, the chemical regulatory framework in the United States, and vulnerabilities in the nation's largest petrochemical complex.