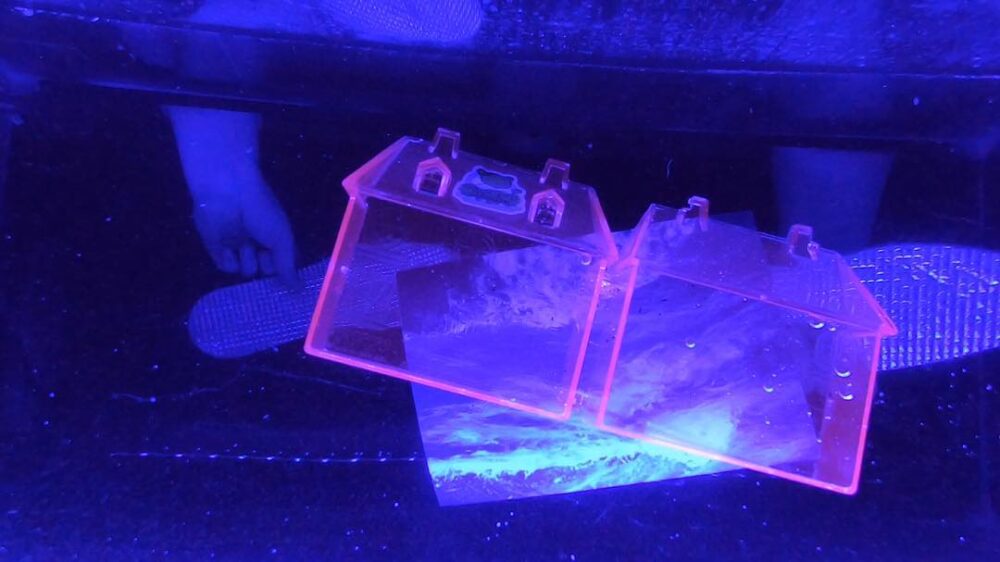 Houstonians' relationship with the weather is complicated. On one hand, we get usually mild winters and droughts are (somewhat) rare… on the other, we've also faced devastating hurricanes and intense heat waves.
For composer Sam Wu and artist Carrie Marie Schneider, weather was the inspiring topic for a collaboration they've put together through MUSIQA, a local organization that promotes and performs contemporary music.
Weather Model combines the forces of a string quartet, a vocalist, and a kinetic video installation created by Schneider that features weather-related imagery. The vocalist sings poetry created by Sam Wu from Schneider's writings, and even the instrumentalists participate in some of the vocal elements as well.
In the audio above, producer Joshua Zinn talks with Wu and Schneider about combining their unique artistic abilities for this project.