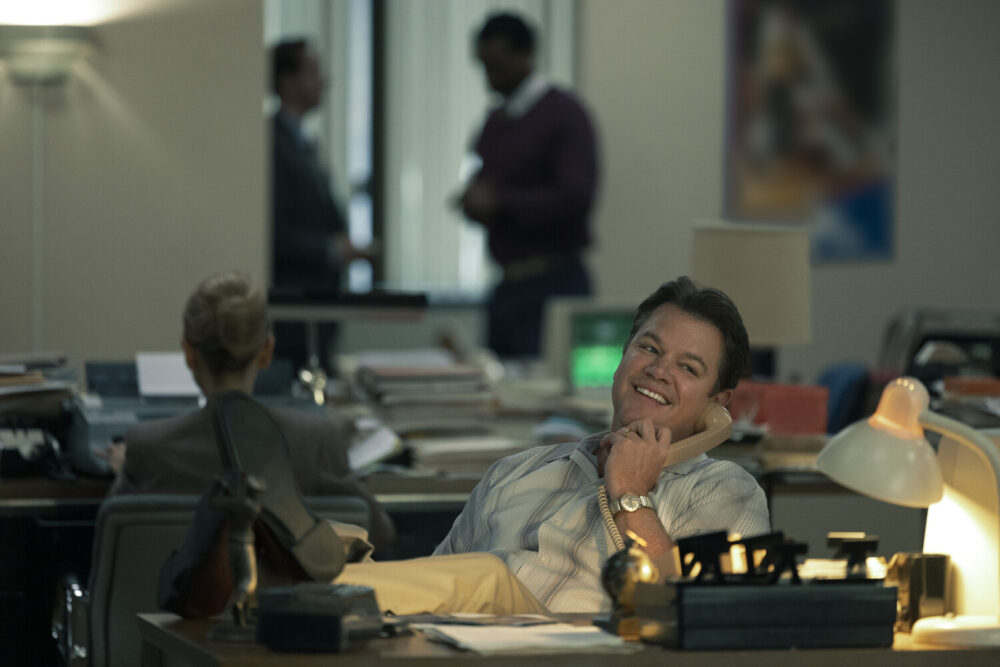 Today, Michael Jordan is easily recognizable as an athletic superstar who saw immense success during his time as an NBA player. When he was first drafted in 1984, however, there was no such certainty about his talents.
So, when basketball scout Sonny Vaccaro suggested that Nike, a struggling shoe company, try to sign Jordan as the sole face of their basketball division… well, it was a tough sell!
Ben Affleck's new film AIR chronicles that pitch from Vaccaro and the efforts he went through to get the Jordan family to side with Nike over competitors like Adidas and Converse.
Today, the Air Jordan shoes are among the many that have made Nike the biggest shoe brand in the world, and celebrity endorsements of products are a common part of our lives.
In this month's The Bigger Picture, where Houston Matters explores social and cultural topics in film, we look at how the dynamics of advertising and branding have changed since this fateful deal for Nike in 1984.
In the audio above, producer Joshua Zinn talks with Rice University film professor Charles Dove and University of Houston consumer sciences professor Barbara Stewart.