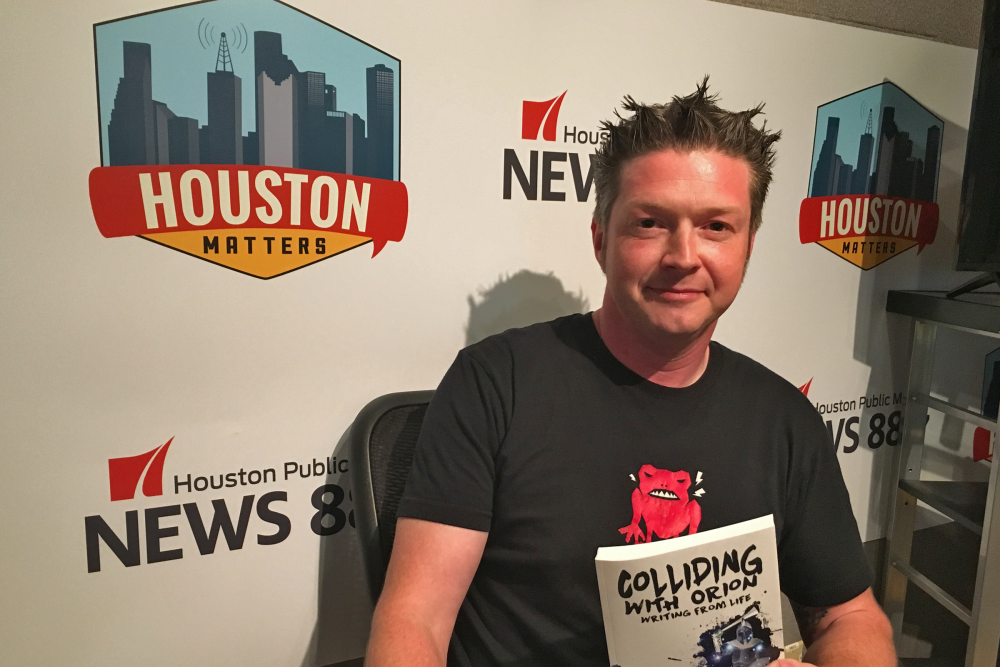 When he was in the Army, Houston poet Chris Wise would kill time by writing and saying poems for his friends. And that made him feel more confident — and it even gave him a calling.
"I knew that that's what I wanted to do," Wise said. "I enjoyed making other people feel something or sharing something or finding that boundary about how honest you can really be."
When he left the Army, his family had all moved elsewhere. So, with just a duffel bag and a guitar, he moved into low-income housing.
"And the people around me didn't really have anything either," he said. "And being that I had the guitar, they would come over sometimes."
And from that experience, he wrote the poem, Liturgy of a Holy Rock and Roll Poet, which he shared for National Poetry Month.
Liturgy of a Holy Rock and Roll Poet
I threw my empty across the room to the trash pile
and sat back on the little couch. A few friends were over
and had questions. They were poor too
but somehow figured I held a key, something magic that would one day
move me up town. They listened, and this is what I told them:
We all drink, sing,
smoke, and dream,
but dreams are empty pockets
if dream is all you do,
and you'll wind up
like nearly everybody else;
a could've been,
a common man.
Of course there's nothing wrong with that,
if you don't think anything is.
It takes more to hustle ambition
persevering the process:
Lonely nights, block, and rewrites. Peddling yourself to agents, publishers, and living the drunken misery of it all.
But there are a few who endure
and when the dust settles
they are achievers.
That's the difference in feeling like a winner
or a loser.
Achievers have all been dreamers
dreams are the easy part.
If you don't mind regret,
or being a failure for lack of trying,
then I guess it's okay for you
to stop there.
Now put on a record and
pass me another beer.
They did, and I drank it.
I drank them all.
This poem is from the collection Colliding with Orion by Chris Wise (Weasel Press, 2017). Copyright © 1999 by Chris Wise. Reprinted with permission.
To learn more about this series, go here.