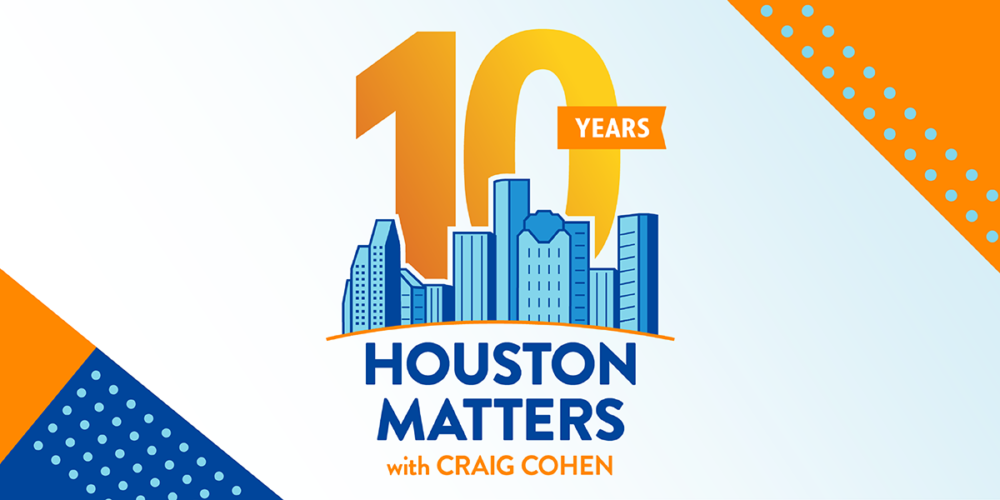 Our program premiered on April 26, 2013, as the essential daily guide to the people, places, issues, and ideas that define Greater Houston. And, while those issues and ideas have changed (along with our timeslot and the makeup of the team of producers behind the show), that basic mission has remained in place.
Across ten years, we've covered triumphs and tragedies, successes and scandals, floods, and a pandemic. If it's happened in Houston, we've probably discussed it – a lot – here on Houston Matters.
In this two-hour edition, we share some highlights from our first ten years, including some of the team's favorite reports and conversations over the years, some famous voices you've heard, and some great musical moments on the show.
CELEBRATE WITH US:
Join us tonight from 6-8 to celebrate in the beer garden at Saint Arnold brewery. There will be some food, drink, swag, and a chat to meet the team.