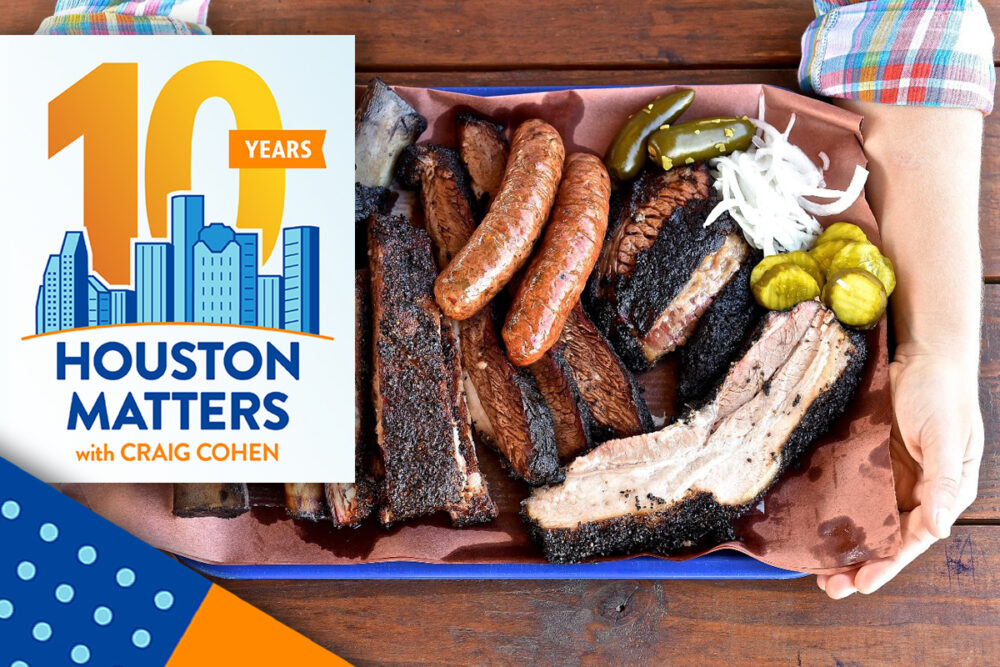 When we were first getting this show rolling a decade ago, then Houston Matters producer Edel Howlin came to host Craig Cohen with an idea.
She thought we should bring some area food critics together to talk about their favorite restaurants. It could be a monthly conversation built around different themes, and it could be a way to expose listeners to restaurants they might not normally think to visit. And maybe they'd find some new favorites along the way.
Naturally, exhibiting the remarkable instincts Craig's always had for such things, he told her he thought it was a bad idea.
Ten years on, The Full Menu remains a monthly staple on our show, and one of the more popular things we do. So, yeah, important lesson learned – listen to the producers. Ignore Craig.
As Houston Matters prepares to celebrate its 10th anniversary, and we wrap up our series examining how Houston has changed in the past decade, we brought in our panelists from The Full Menu to discuss how the restaurant scene in Houston has changed in that time.
In the audio above, you'll hear the thoughts of Eric Sandler, food editor at CultureMap Houston, Felice Sloan, who writes the Swanky Maven lifestyle blog, and David Leftwich, author at Houston Food Finder.