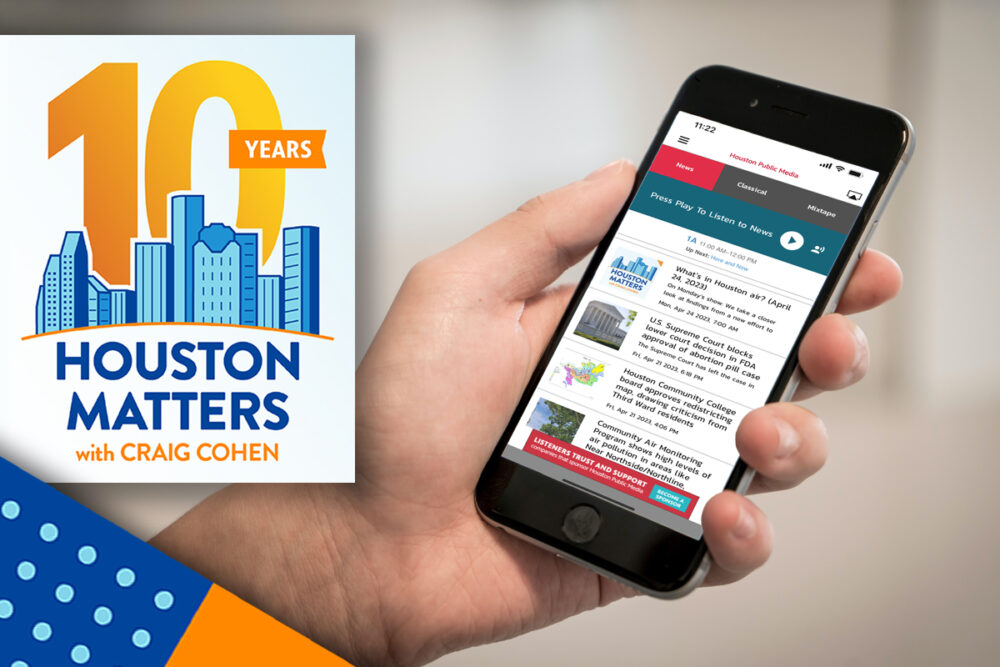 This week, Houston Matters will mark ten years on the air. So, over the last couple of weeks, we've been delving into the last decade and how Houston has transformed, in terms of everything from energy and the environment to arts and culture to politics, transportation and mobility, sports, demographics and changing attitudes.
Today, we look back at the last ten years in technology.
To say that our world has changed, technologically speaking, in a decade, is an understatement. But in the audio above, we count the ways it has, with the help of Houston Chronicle consumer tech columnist Dwight Silverman.
Examples we discuss include Internet speed, social media, streaming, changes in car dashboard technology, and even how technological advancements arrived just in time to allow Houston Matters host Craig Cohen to broadcast studio quality audio from home when the pandemic began in 2020.