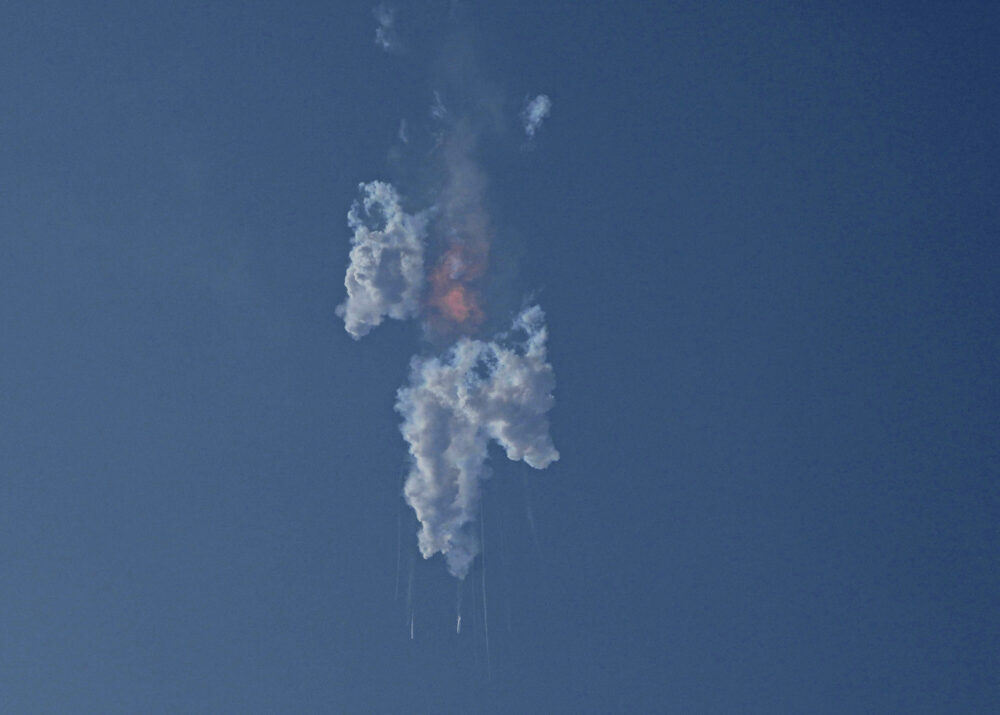 On Thursday morning, reaction was swift on Elon Musk-owned Twitter following his company's latest test launch (and explosion four minutes later) in South Texas.
The unmanned SpaceX Starship rocket went up in flames when it failed to separate from its booster and exploded four minutes after takeoff from near Boca Chica.
SpaceX is calling it "a rapid unscheduled disassembly".

In my day, we called it an explosion.

— Jack E. Smith ⚖️ (@7Veritas4) April 20, 2023
The schadenfreude was strong from those on the Twitterverse angry at Musk for, well, a lot of things, but no doubt influenced by what they see as his mishandling of the social media platform.
Lost in the snark, though, was whether the endeavor was really a success or a failure — or perhaps a little bit of both.
That's something Eric Berger considered in a piece for Ars Technica, where he's the senior space editor, in addition to founding Space City Weather.
In the audio above, he weighs in on the launch and explains what SpaceX may learn from it.