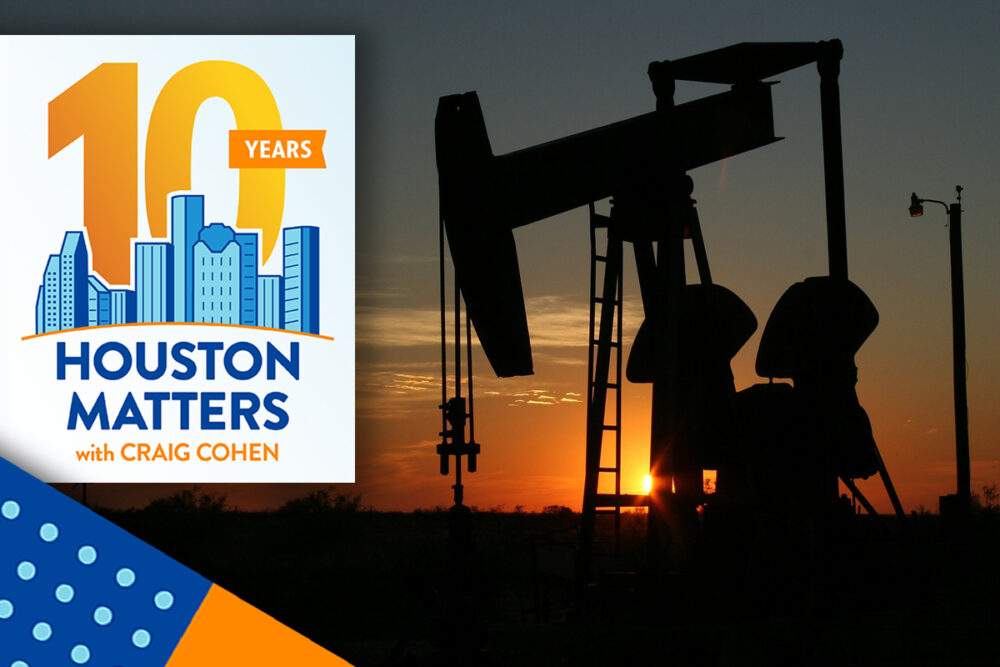 Leading up to Houston Matters' 10th anniversary next week, we're exploring ways the Houston area has changed since we came on the air in April of 2013.
Over that last decade, a common theme this program has explored is the challenge Houston faces balancing economic and environmental interests, as the so-called "Energy Capital of the World." On the one hand, the oil and gas industry remains a key driver of our economy. On the other, industrial strength brings pollution, which affects our health and environment and exacerbates the effects of climate change on the region.
That's why there's been so much talk about the need to quicken the energy transition: increasing our supply of energy from renewables and moving away from fossil fuels. And we're doing that, though not nearly fast enough, as we talked about just last fall with former Vice President Al Gore. In the audio above, we listen back to some of that conversation.
Then we discuss how the realms of energy and the environment in the Houston area have changed over the last ten years, with News 88.7 environment reporter Katie Watkins, Jennifer Hadayia, the executive director of Air Alliance Houston, and Loren Steffy, who keeps tabs on the energy industry, is managing director of 30 Point Strategies, and a writer at large for Texas Monthly.
We ask Hadayia if she thinks we're as far along in the energy transition as she would have expected in 2013. We ask Steffy if he thinks the fossil fuel industry has been slow-playing the energy transition. And we ask Watkins what steps we've seen taken in the Houston area in recent years to address climate change.