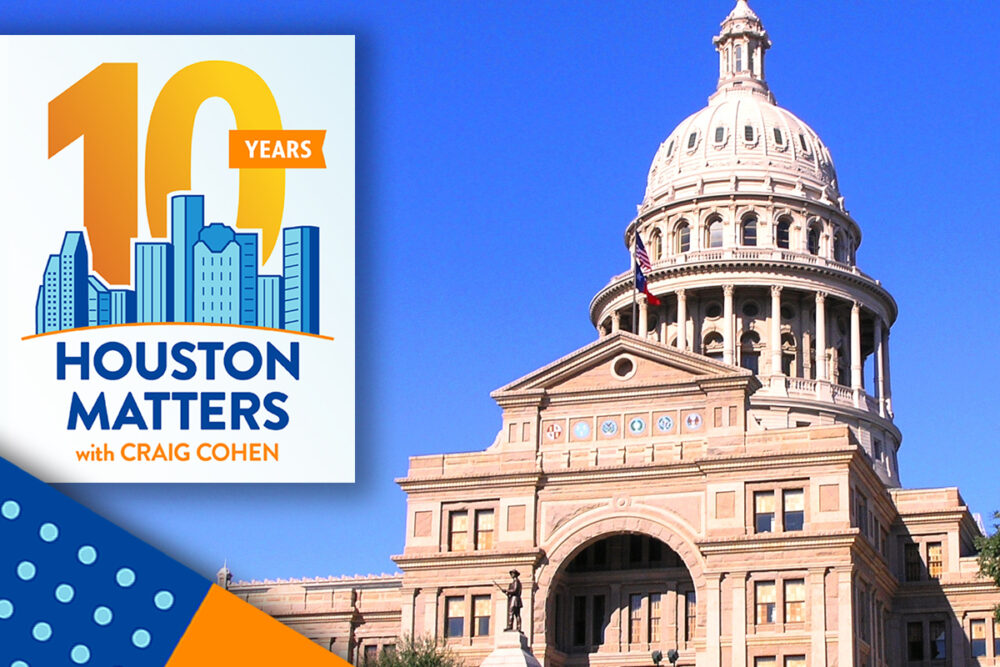 Over the last ten years, politics in Houston, across Texas, and nationwide has changed dramatically. Leadership, discourse, priorities — it's all very different in 2023 than it was in 2013, when Houston Matters first came on the air.
In the latest installment of our series looking back at how things have changed since our show debuted, we discuss the last decade of politics, consider what has happened, and where we're going in the political world.
In the audio above, you'll hear the insights of two of our regular commentators for our usual Wednesday political roundup discussions: University of Houston Associate Professors of Political Science Elizabeth Simas and Jeronimo Cortina. Cortina is also co-host of Houston Public Media's Party Politics program.
We also seek unique, first-hand perspective from the first-ever guest on Houston Matters: former Houston Mayor Annise Parker.