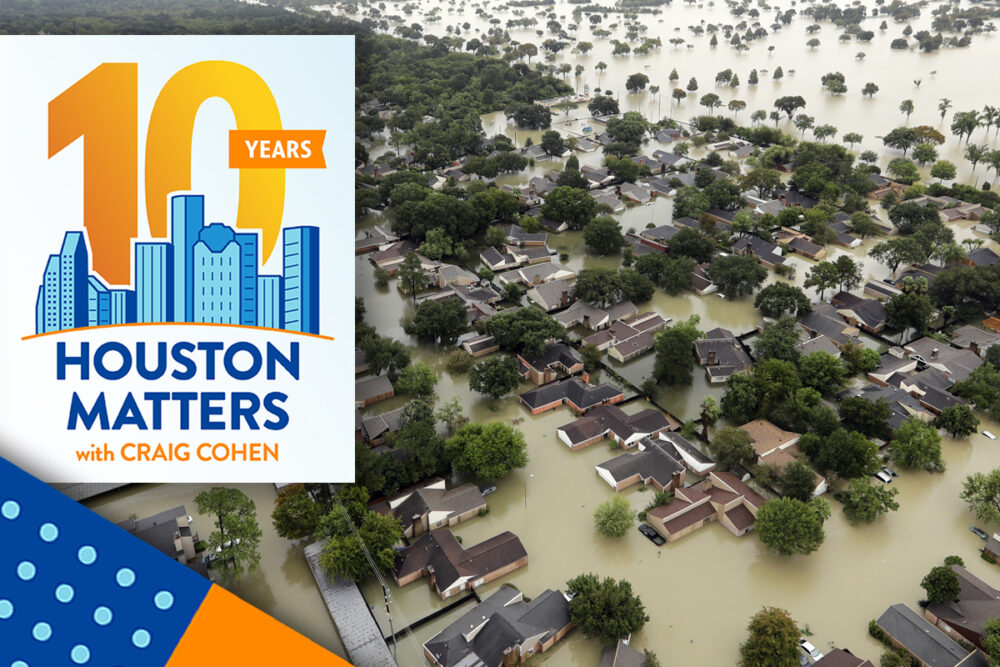 Flooding has been a part of Houstonians' lives too often over the last decade – some communities flooded three consecutive years, culminating in the devastation Hurricane Harvey wrought in 2017.
Since then, the Houston area's mostly faced near-misses, while efforts have been undertaken to try to mitigate future flooding.
Back in 2016, a year before Harvey, the SSPEED Center (Severe Storm Prediction, Education, & Evacuation from Disasters) gamed out what it believed would be a near worst-case scenario, the kind of devastating storm and flood that would absolutely wreak havoc on the region.
It was dubbed Hurricane Isaiah. Using computer modeling, the SSPEED Center considered how we would handle "the big one." Again – this was a year before the very real Hurricane Harvey.
The fictional Isaiah featured a 25-foot storm surge, leading to enormous spills in the Houston Ship Channel, totally covering Clear Lake, and causing devastating flooding all the way to and through downtown Houston.
We learned more about the fictional storm in October 2016 from the SSPEED Center's Jim Blackburn. You can hear that in the audio above.
Then, Houston Matters producer Joshua Zinn talks with Harris County Flood Control District meteorologist Jeff Lindner, and Phil Bedient, director of the SSPEED Center, about whether we're better prepared today than we were for storms and ensuing flooding over the last decade, since Houston Matters launched in 2013.