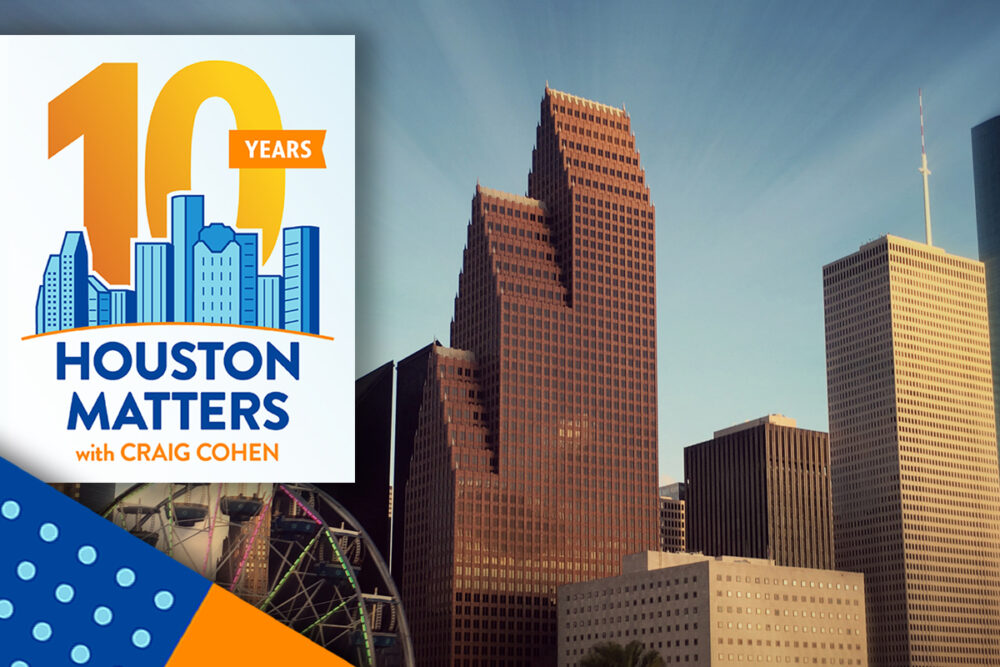 Back in 2013, when Houston Matters first came on the air, Harris County was in the midst of a stretch of unparalelled growth. The county was gaining more residents, year over year, than any county in America.
Over time, that growth slowed. Now, more people are moving to Fort Bend and Montgomery counties. But overall, Greater Houston continues to see its population climb – and transform. As it does, Houstonians' attitudes are shifting as part of that transformation.
As Houston Matters celebrates its 10th anniversary this month, we're taking a look back at some of the ways the Houston area has evolved since this show came on the air – and ways it hasn't. We continue today by talking about how Houston's population and its attitudes have changed.
In the audio above, we discuss that with Daniel Potter, senior director of research at the Kinder Institute for Urban Research at Rice University. The Kinder Institute is behind an annual Houston Area Survey that, since the 1980s, has explored the region's attitudes and beliefs.
Before chatting with Potter, we listen back to part of a conversation from our very first show from April 26, 2013 with the founding director of the Kinder Institute and its survey, Dr. Stephen Klineberg, who unveiled that year's results on the program.