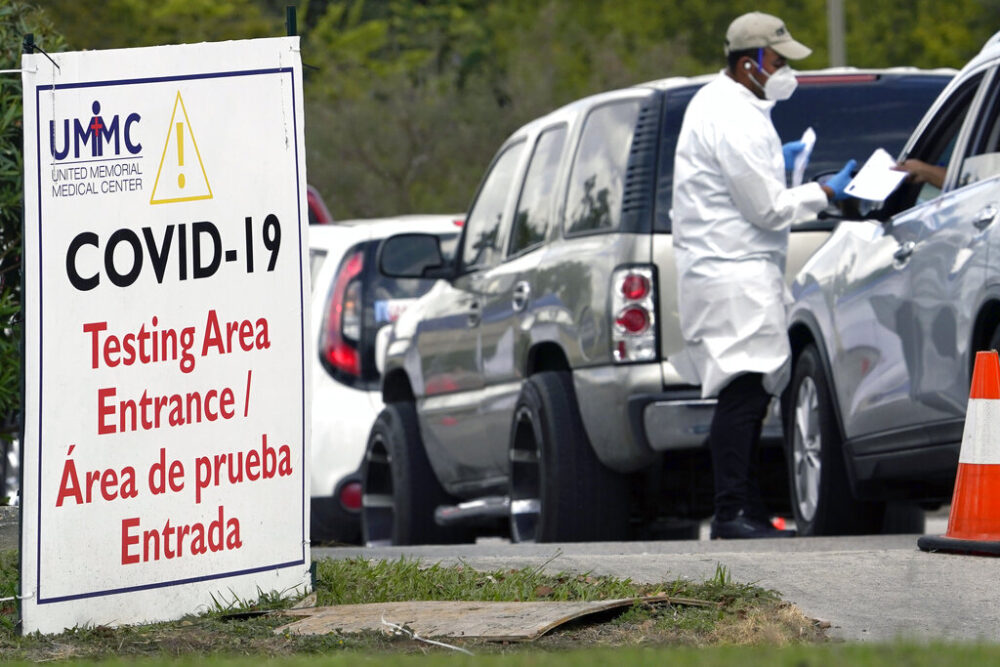 On Monday, Pres. Joe Biden signed into law a bipartisan congressional resolution ending the COVID-19 national emergency after three years.
The declaration establishing the emergency was already set to expire in a matter of weeks, so this was a largely symbolic move. Still, symbols matter, and it seems an appropriate moment to take a look back at how COVID and our response to it has affected Houston over the last three years.
Dr. David Persse, the city of Houston's chief medical officer, said in an interview on Houston Matters that the national emergency declaration primarily impacted health care providers and facilities.
"The emergency declaration allowed the Stafford Act to be implemented, so that makes resources at the federal level available to be quickly disseminated across the country," Persse said. "With COVID, the federal declaration did a lot of things that the average person didn't feel."
For example, the declaration loosened restrictions for how supplies could be moved across state lines and allowed for people who were practitioners in one state to be able to work in another state if there were staffing shortages.
However, everyday Texans will likely still see some effects of the end of the emergency declaration. For example, Texans will lose Medicaid coverage for the first time the onset of the pandemic.
The federal emergency declaration prohibited states from removing citizens from Medicaid. In that time, the number of Texans covered by Medicaid has grown by nearly 2 million. However, the state has some of the strictest eligibility criteria for the program in the country, and starting this month, Texas will begin purging its Medicaid rolls of those who no longer meet the requirements.
According to a January 2023 report from Texas A&M, an estimated 700,000 Texans, mostly children, may lose Medicaid coverage in the coming months.
Persse said the administration of vaccines and testing will begin to look more like the model typically used for other illnesses like the flu, which may come with additional costs to residents.
"With things like testing and vaccine, we're going to be moving to get those things more into the mainstream way that health care is provided," he said. "So, all of those will still be available, but in the future, instead of it being free, there may be a copay just as there would've been with any other vaccine."
While rates of infection and death from COVID are below where they once were, Persse advises Houstonians to continue to take precautions.