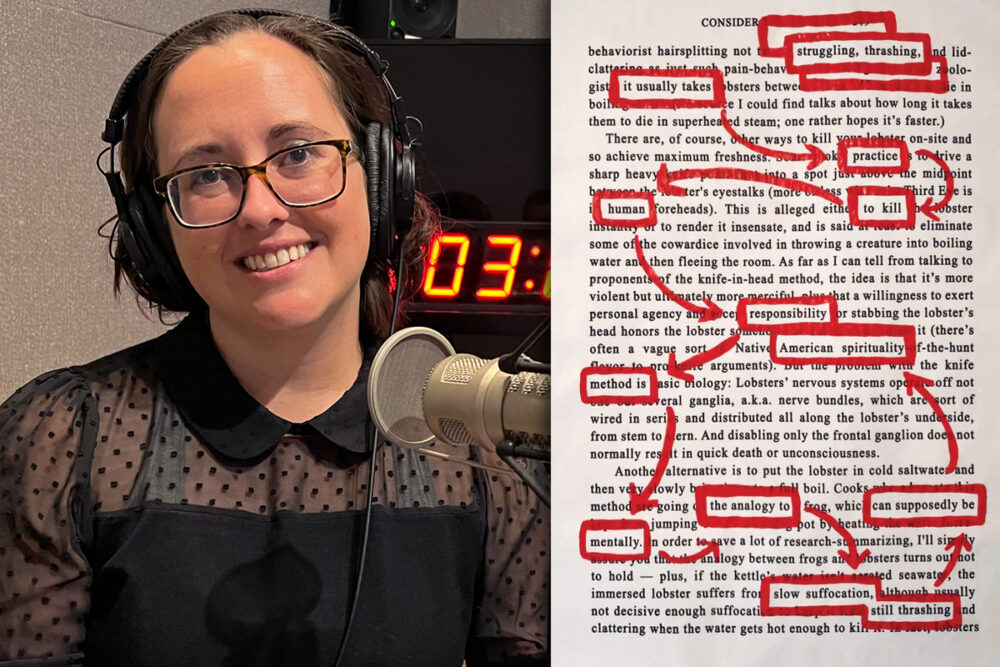 Like many people, poet Holly Lyn Walrath created all kinds of visual art as a kid in school. Drawings, finger paintings — you name it.
But, like many of us do as we grow up, she abandoned it after taking art classes in high school.
"I never really felt connected to it because I always kind of was down on myself and was like, 'Oh my drawing's not very good,'" Walrath said.
MORE: Holly Lyn Walrath reads her poem "Blue Cadillac"
But recently, she's reconnecting with that part of herself by creating works of art that are both poems and visual art.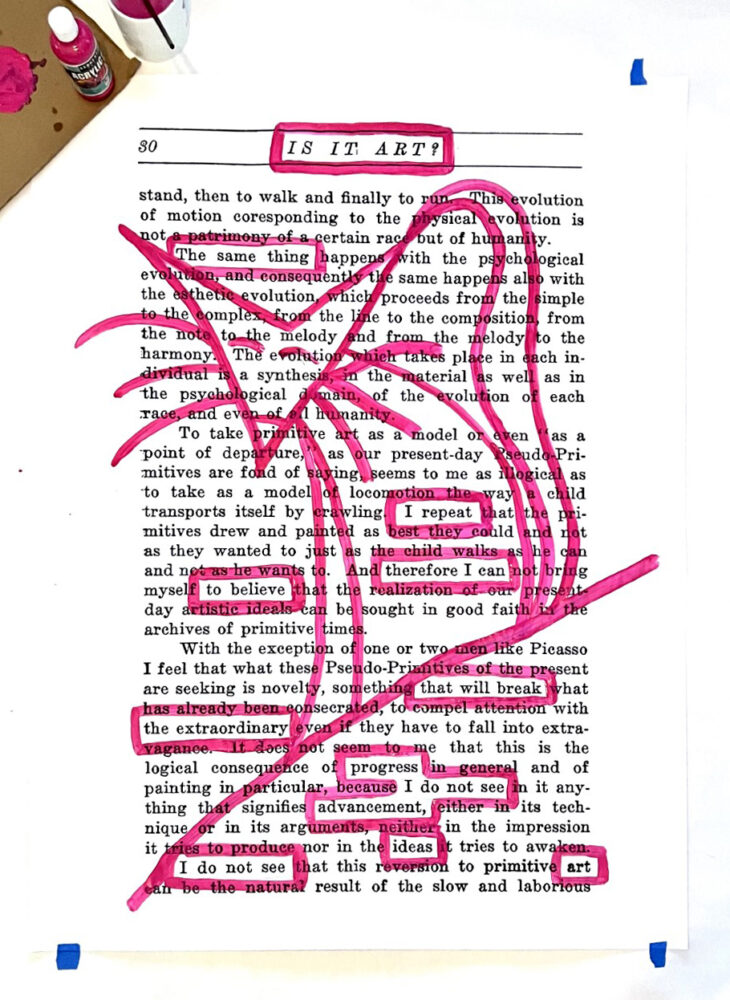 She takes pages from existing books and creates "blackout" or "erasure" poems by blacking out text from the page. The words left behind create a poem.
"I am sort of reconnecting with that side of myself and letting my younger self be forgiven for not being perfect," she said.
Walrath prints out the finished pieces in large format and has turned a collection of them into her first art exhibit called Poetry Between the Lines.
In the audio above, she tells Houston Matters producer Michael Hagerty about the work, which is on display through May 13 in the East Corridor Gallery at Sabine Street Studios.