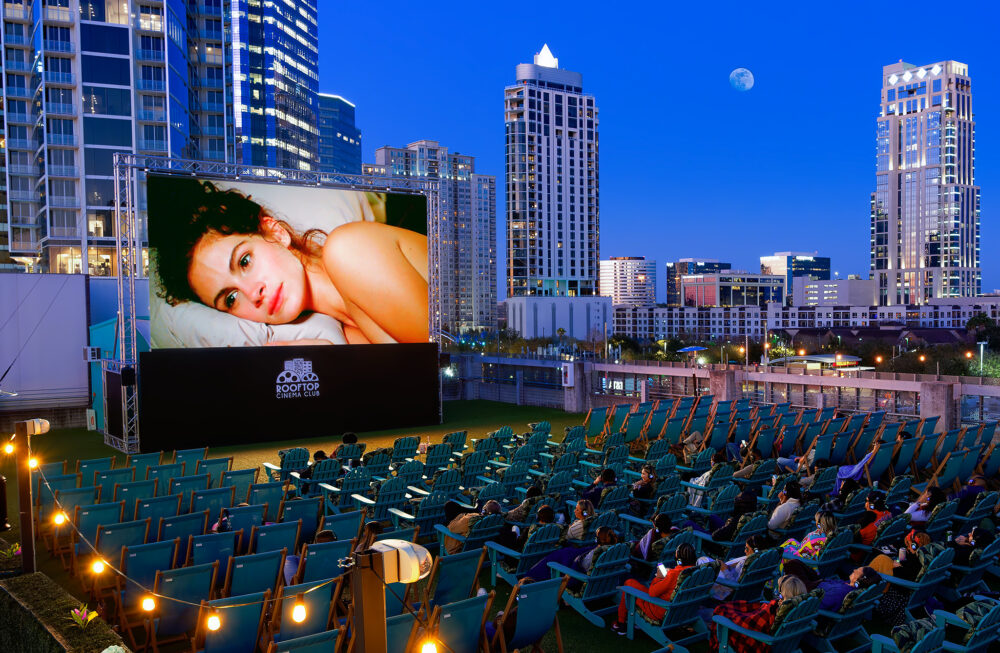 Uptown Houston's Rooftop Cinema Club is expanding. The outdoor movie theater venue is adding a second screen, designed to show first-run films while they're still in theaters.
Gerry Cottle is the founder of the Rooftop Cinema Club. He took a gamble on what he calls "social cinema," and despite hard times reported for some more traditional movie theater chains, that gamble seems to be paying off.
In the audio above, Cottle tells Houston Matters producer Troy Schulze his passion for entertainment was stoked while growing up as the son of a famous circus impresario.