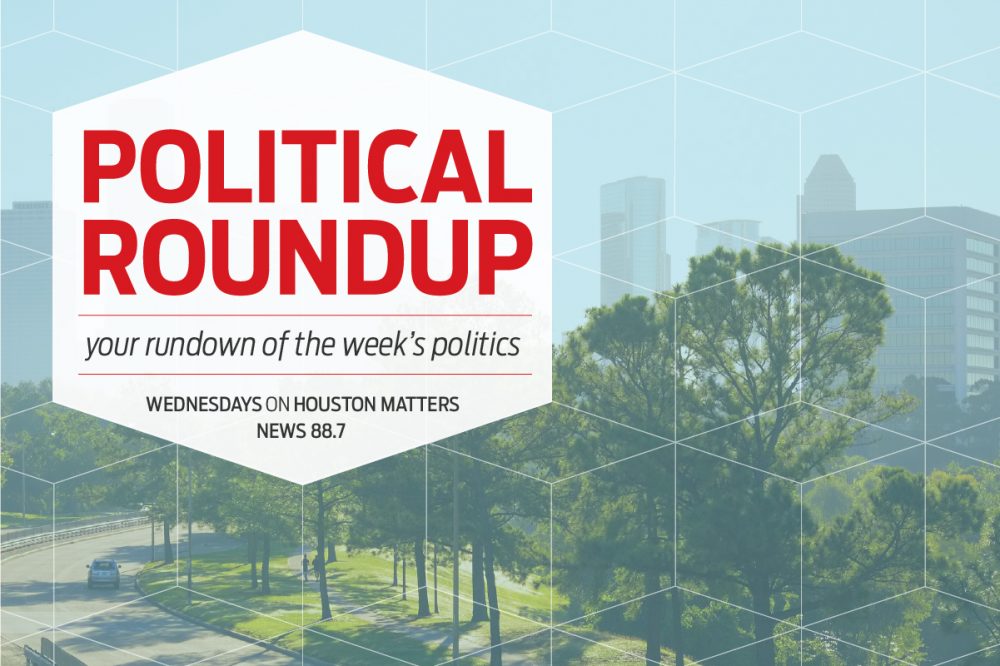 Congresswoman Sheila Jackson Lee's entry into the Houston mayor's race may already be having ripple effects. Mayoral candidate and former Harris County Clerk Chris Hollins reportedly cancelled a fundraiser Tuesday, prompting speculation he may at some point leave the mayor's race, possibly to seek another office.
In the audio above, we discuss that and other developments in politics in our weekly round up with Party Politics co-host Jeronimo Cortina. He's an associate professor of political science at the University of Houston. We also talk with Mark Jones, a political science fellow at Rice University's Baker Institute for Public Policy.
Other topics discussed include a federal judge's reported order for former Vice President Mike Pence to comply with a subpoena in a federal investigation into former Pres. Donald Trump's conduct following the 2020 election, and a Delaware judge overseeing a defamation lawsuit against Fox News brought by Dominion Voting Systems rejecting Fox attorneys' claims that founder Rupert Murdoch is too sick to testify.
We also talk about an NPR/PBS/Marist poll which finds a majority of Americans believe the multiple criminal investigations into Trump's conduct are fair.
We also seek insight from Cortina and Jones about efforts in the Texas Legislature to pass a bill to give families money for private school tuition (vouchers, essentially). A statewide billboard campaign opposes the bill by warning private school vouchers will threaten high school football and "turn off your Friday night lights."