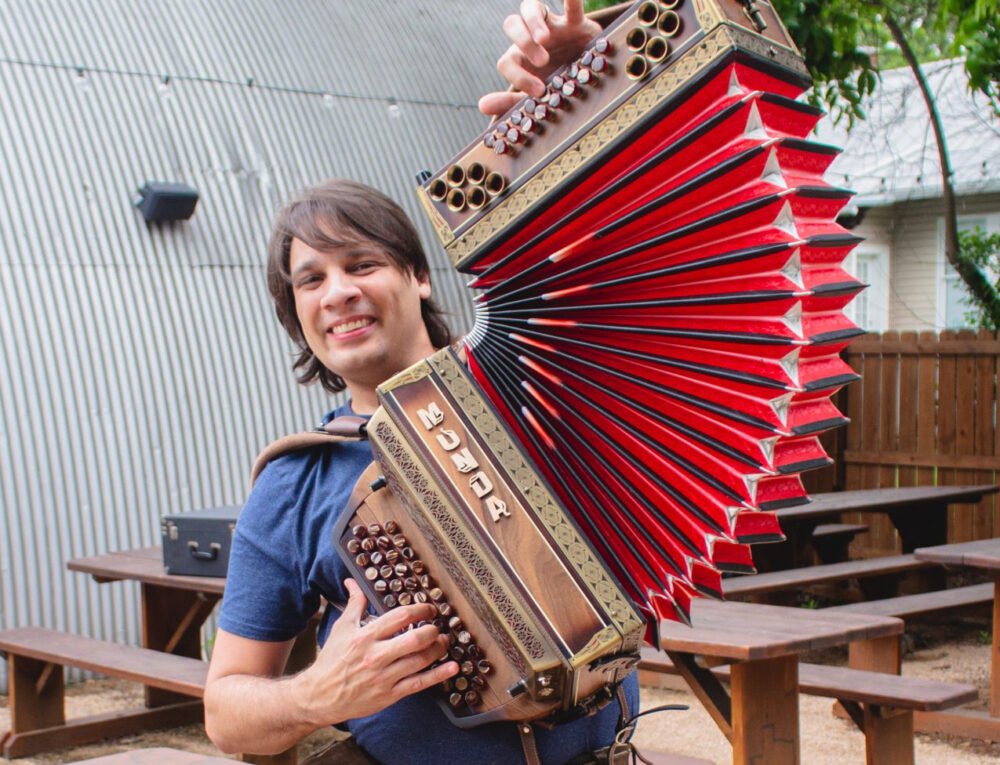 Alex Meixner is a Grammy-nominated musician and advocate...for polka music.
Though he plays multiple instruments, including trumpet and drums, he's best known as an accomplished accordion player. He also comes from a family of musicians going back four generations.
Ahead of performances tonight, Saturday, and Sunday at the Tomball German Heritage Festival, he dropped by the Houston Matters studio with his accordion in tow to play a little music and chat.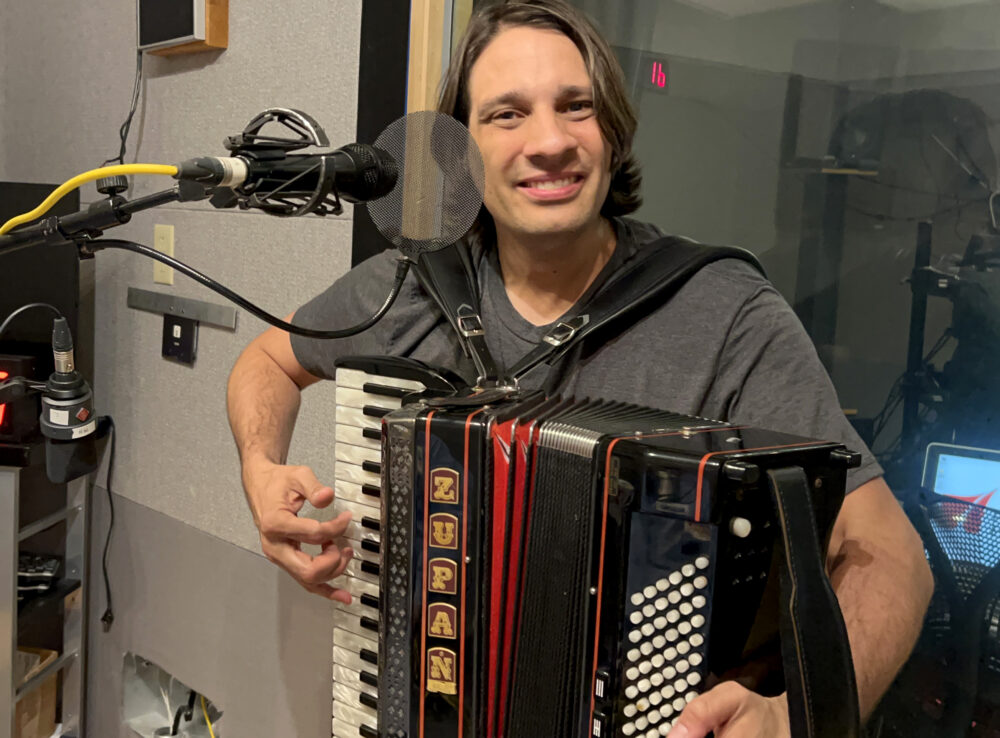 Even if you don't know his name, you may recognize Meixner for his appearance some years back in a Hormel pepperoni ad, which featured him playing the accordion, and the drums, and the trumpet, and singing, all at the same time.
He says it's something he works into some of his live shows.
You can hear his live in-studio performance, and conversation with Houston Matters host Craig Cohen, in the audio above.