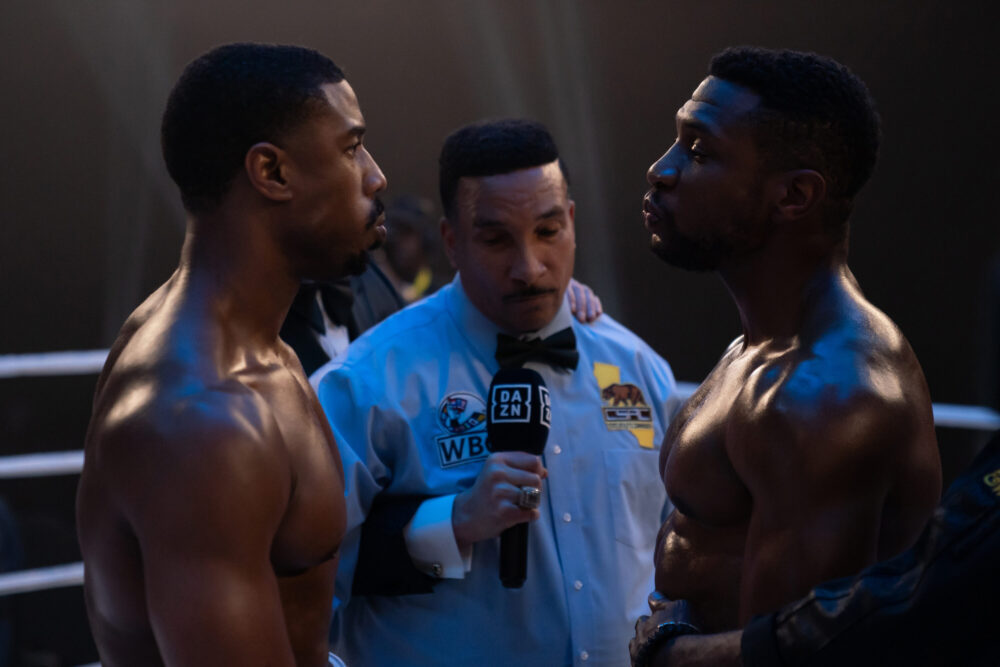 Michael B. Jordan returns as the star and takes up a new mantle as director in the third film of the Creed franchise, itself a part of the larger franchise of Rocky films first created by actor Sylvester Stallone.
This time around, Adonis Creed must contend with a friend from his past, Damien Anderson, who has just returned to society after a long sentence in prison. And given the nature of this franchise, it inevitably leads to a ferocious boxing match between the two.
Part of the story of the film shows Damian approaching his old friend Adonis for support after his release, and it illustrates one of the challenges that comes with returning to the outside world after time behind bars.
In this month's The Bigger Picture, where Houston Matters explores cultural and social topics in film, we consider what formerly incarcerated individuals face once their time is served.
In the audio above, producer Joshua Zinn talks with Houston Chronicle Arts Editor Cary Darling and University of Houston-Downtown Associate Dean & Professor of Criminal Justice Dr. Ashley Blackburn.