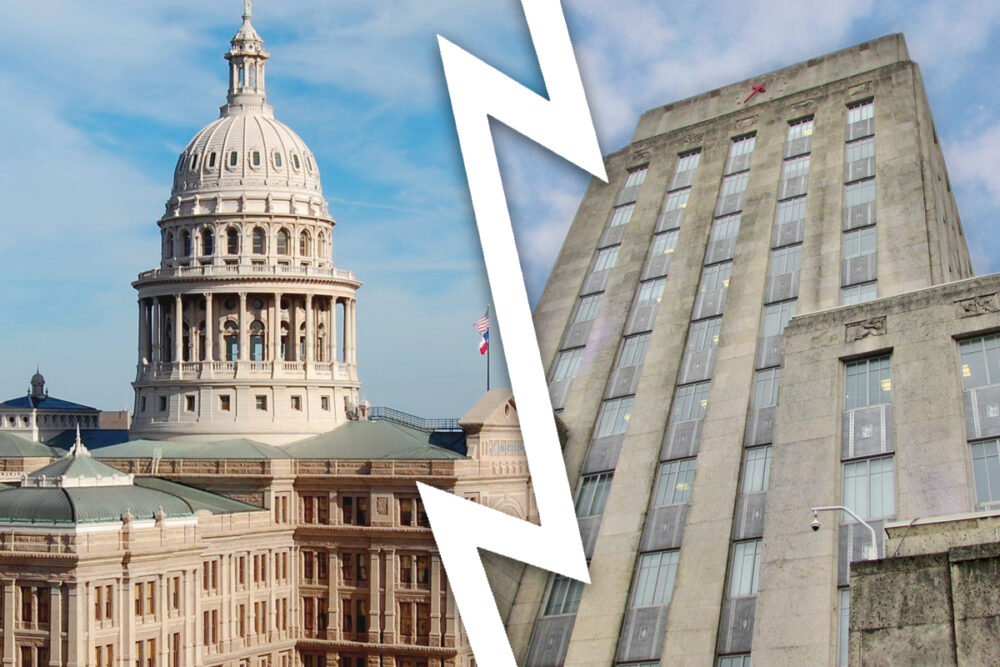 Earlier this month, Republican State Sen. Paul Bettencourt filed Senate Bill 2431, which would place the Harris County Flood Control District, currently governed by the county, under the authority of the state, namely a board appointed by the governor.
Sound familiar?
The recent news of the state takover of the Houston Independent School District and efforts to change aspects of how local elections are run are just two recent examples of the ongoing conflict between the state of Texas and local governments regarding who controls what.
In the audio above, we discuss Bettencourt's bill and what the lawmaker told Texas Monthly senior editor Michael Hardy is motivating it.
Then we talk with Rice University political science fellow Mark Jones about the ongoing friction between the state of Texas and local governments, and efforts by the state to take control of certain operations in municipalities like Houston.