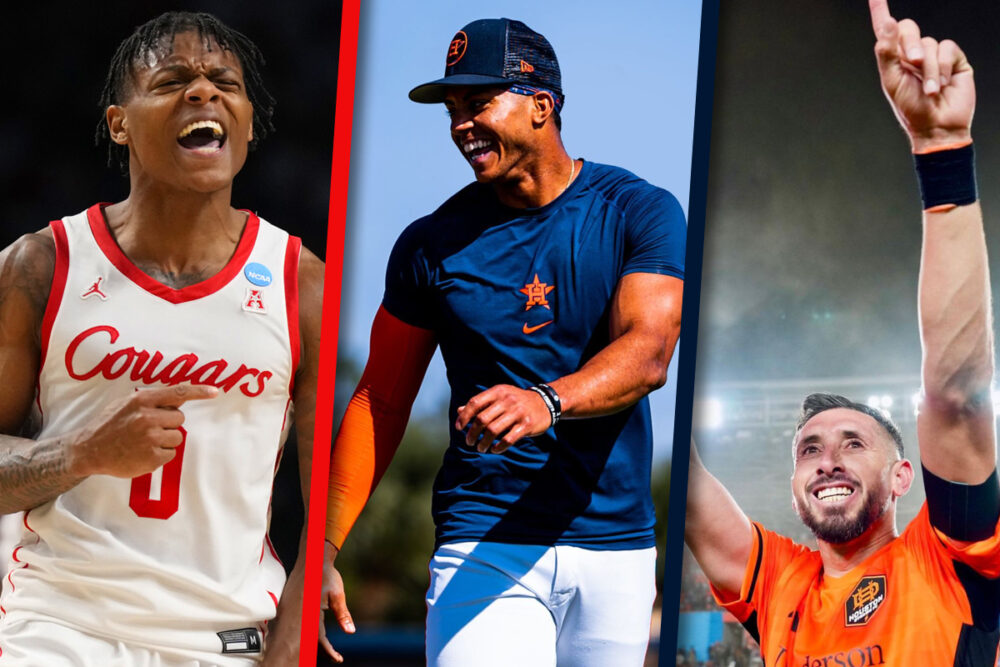 The Houston Cougars are headed back to the Sweet 16. The Dynamo have their first win. The Dash season begins this weekend. The Texans have traded Brandin Cooks and extended Laremy Tunsil. The Roughnecks of the XFL are 4-1. And, while (saving the most unfortunate for last), the Astros will be without perennial All-Star Jose Altuve for a while as he recovers from a fractured thumb suffered at the World Baseball Classic.
Wow. The month of March is so filled with sports, it's downright...madness! But is it the best month of the year for a sports fan? We discuss with Houston Press writer and Bleav in Astros podcast host Jeff Balke.
We also discuss the Coogs' 81-64 win over Auburn Saturday in the second round of the NCAA men's basketball tournament. Tramon Mark scored a career-high 26 points, and Marcus Sasser dropped in 22 in leading the Cougars to their second straight second-half comeback, this time erasing a 10-point deficit.
Balke notes it's reason to be both impressed and concerned.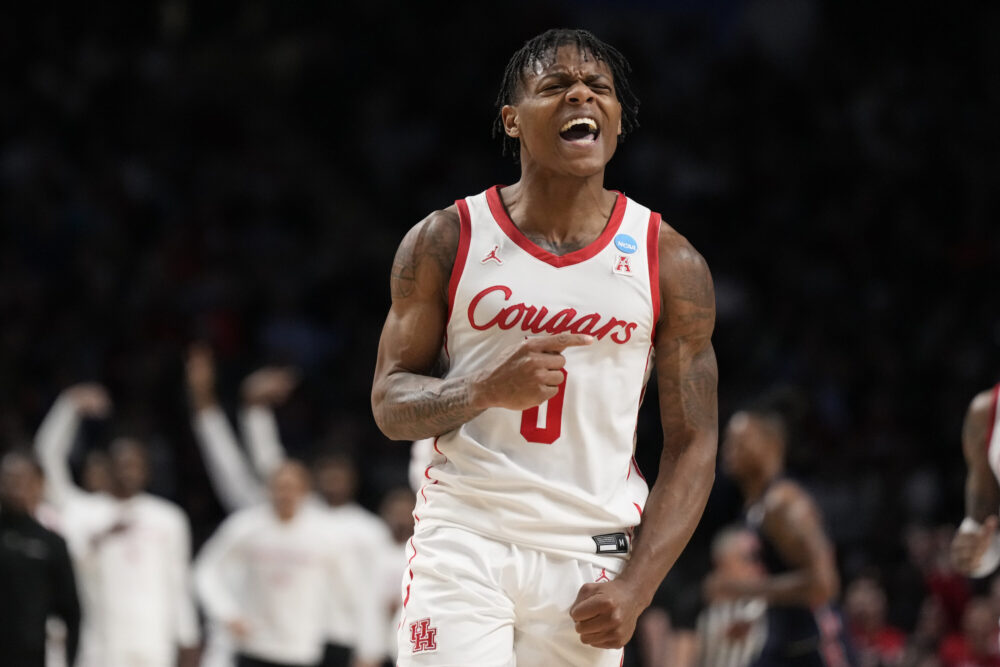 In the audio above, he and Houston Matters host Craig Cohen also talk about Altuve's injury and surgery to repair his fractured thumb. He suffered the injury when he was hit by a pitch from Team USA's Daniel Bard Saturday while competing for Venezuela in the World Baseball Classic.
Some have argued that this, combined with the Mets' Edwin Diaz suffering a season-ending injury last week, provides ample evidence that either Major Leaguers shouldn't compete in the World Baseball Classic or it should not be held in March before the Major League Baseball season begins. However, Balke disagrees.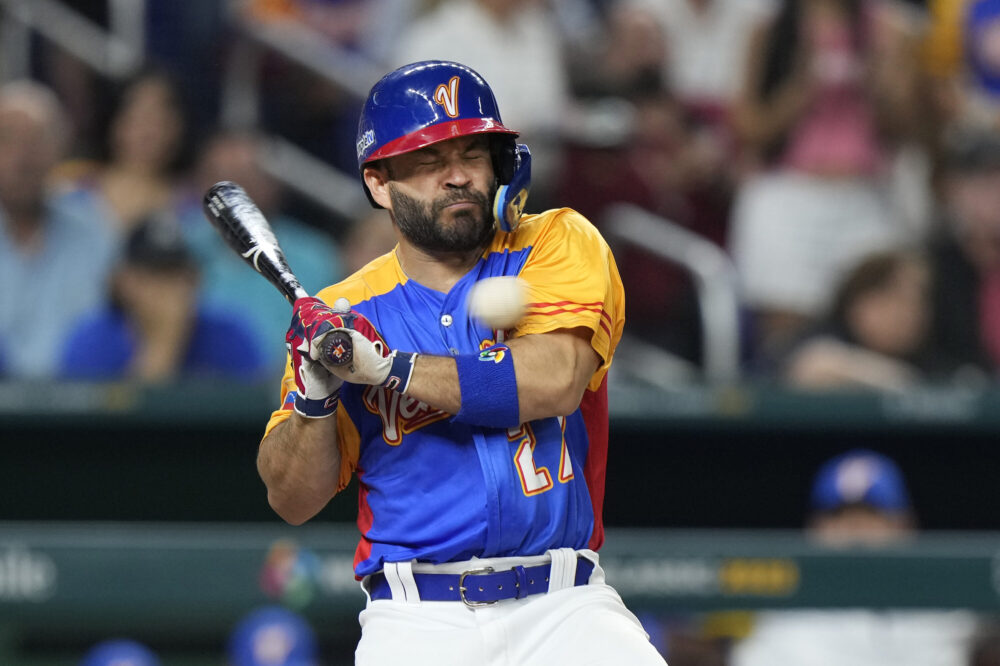 And the pair also talk about the Texans' moves, including an NFL record contract for offensive tackle Laremy Tunsil. With a fully guaranteed $50 million as part of his 3-year, $75 million contract extension, Tunsil will protect the blind side of whichever quarterback the Texans draft next month.