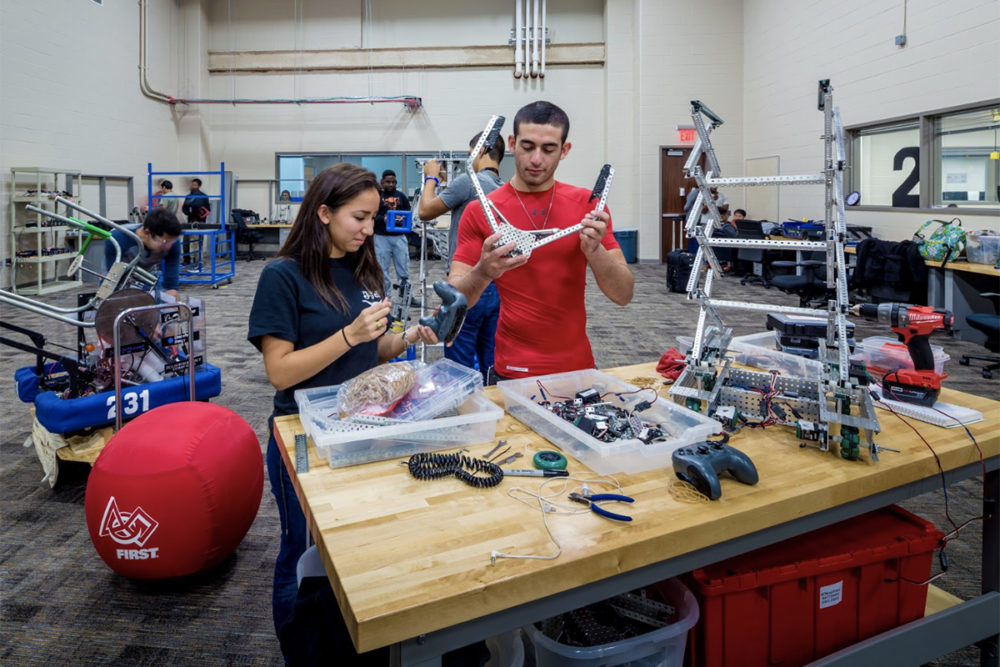 Editor's Note: This segment originally aired Sept. 5, 2019.
For about half of the high school-enrolled population in the United States, the experience is probably largely similar — you take your math classes, your science classes, your social studies. Maybe you've got some electives or extracurricular activities, like sports, band, or theater. And any career you want to embark on after will call for something additional once you graduate.
But, for others, high school might actually be where you start working towards that career with specialized coursework.
Career and technical education, or CTE, can be found at a number of high schools across the country, and, of the approximately 16 million students enrolled in high school from 2017-2018, just over half of that — about 8.8 million — were enrolled in CTE courses, according to information from the U.S. Department of Education.
In the audio above, Houston Matters producer Joshua Zinn went to see some of those courses in action. So, he visited Kirk Lewis Career and Technical High School in Pasadena.