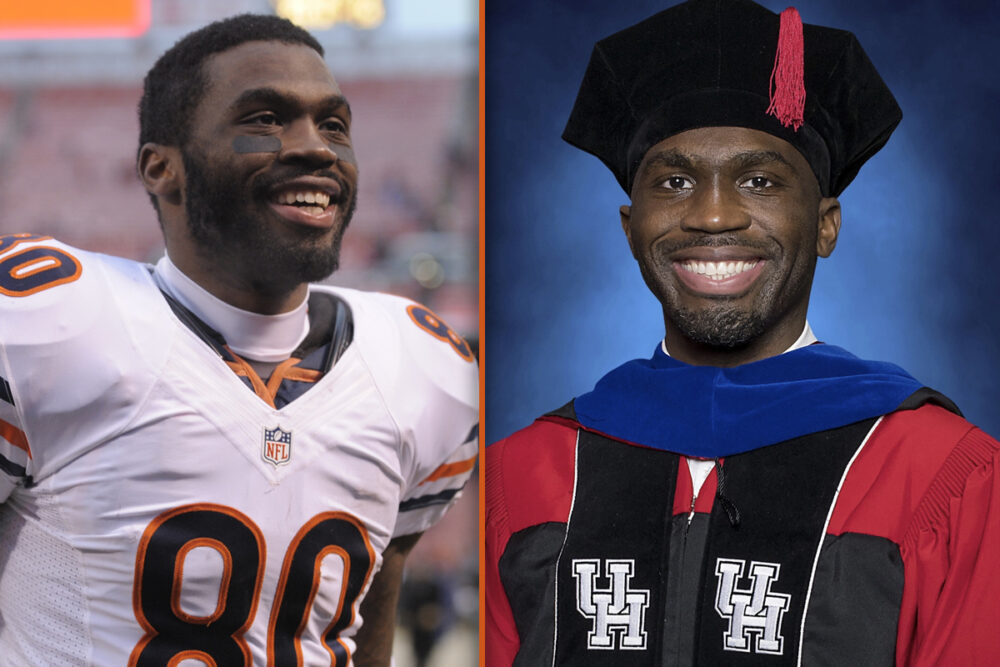 Earl Bennett played six seasons in the National Football League for the Chicago Bears, but that was just his first career.
The second began this past December, when Bennett walked across the stage to receive his doctorate in philosophy from the Department of Educational Leadership and Policy Studies at the University of Houston.
These days, the Alabama native works at his alma mater – Vanderbilt University – helping players there prepare for careers after football, whenever that may come.
In the audio above, Dr. Bennett tells Houston Matters producer Michael Hagerty about defending his dissertation at UH – something Bennett says he might never have done without college mentors who convinced him to see himself as more than just an athlete.