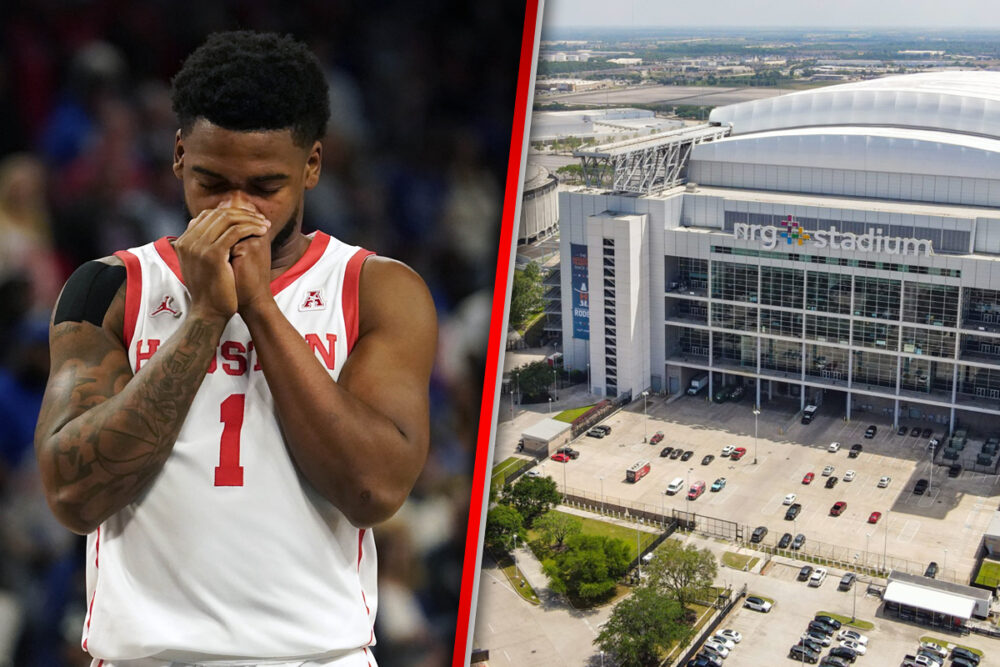 In this year's NCAA men's college basketball tournament, the road to the Final Four will run through Houston, literally and figuratively. That's because the Final Four is here in Houston this year at NRG Stadium. And also because the University of Houston Cougars enter the tournment as the No. 1 seed.
Despite losing to the Memphis Tigers in the AAC tournament final Sunday, the Coogs ended an impressive season 31-3. While the tournament begins Tuesday with some play-in games, the Coogs begin play in the Midwest bracket Thursday against the No. 16 seed Northern Kentucky.
The Cougars' hopes in the tournament may be tied to the health of Marcus Sasser. The AAC player of the year was held out of Sunday's loss after suffering a groin injury in a victory Saturday against Cincinnati.
In the audio above, Houston Press writer and Bleav in Astros podcast cohost Jeff Balke discusses the Cougars' hopes for success and other Texas teams invited to both the men's and women's tournaments. And we also note Houstonian and UH alum Jim Nantz is preparing to broadcast his final NCAA tournament.