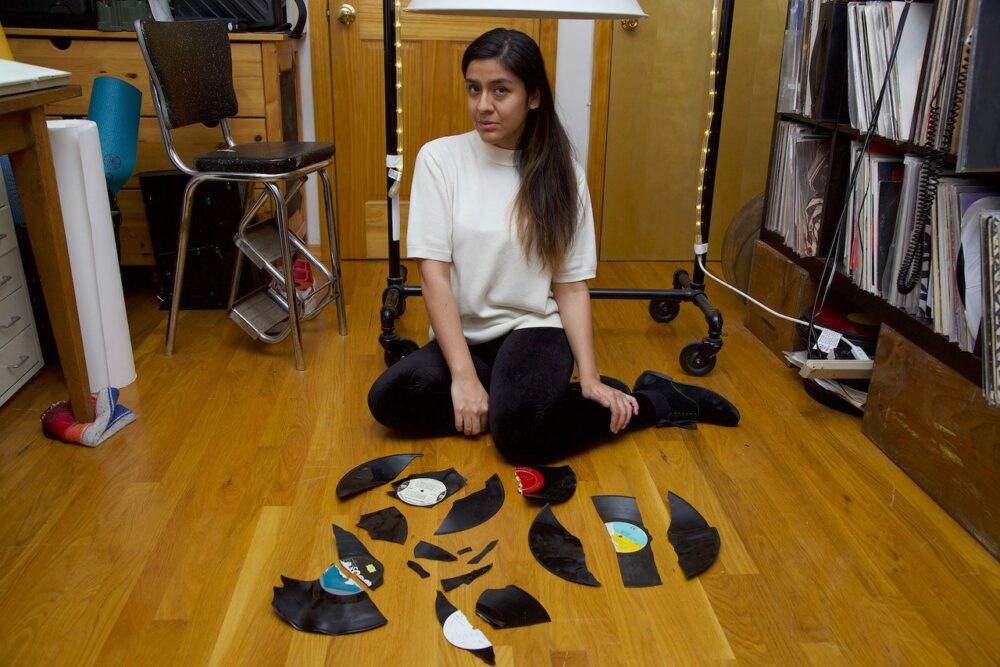 Self-taught artist Maria Chavez may look a lot like a DJ scratching behind a turntable, but the sounds she creates won't induce anyone to tear up a dance floor.
Instead, they're like improvisational compositions emphasizing the unique glitchy noise of a stylus needle scraping across vinyl. The effect is a kind of looping, meditative, abstract soundscape created entirely by chance and experimentation.
Chavez was born in Lima, Peru, but grew up Houston where she honed her practice before eventually performing for audiences all over the world.
Following a four-year sabbatical after brain surgery, Chavez is performing again, and will make her return performance Friday night as part of a sound-absorption installation at The Orange Show.
In the audio above, Houston Matters producer Troy Schulze visits the folk-art monument to speak with Chavez about her unusual art practice. He also shares examples of what her work sounds like.