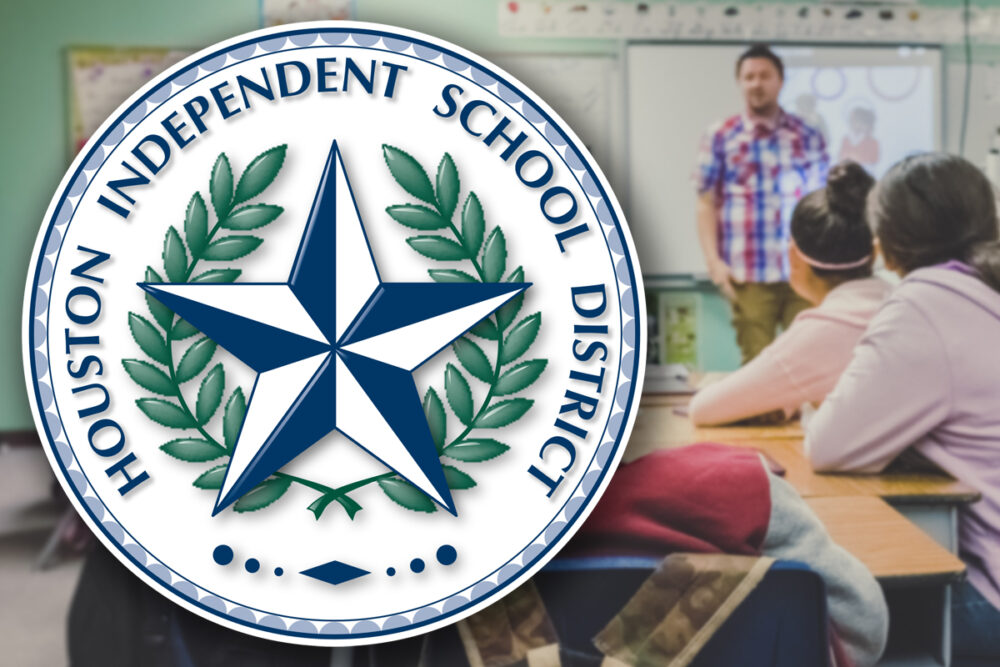 Tom Petty sang "the waiting is the hardest part." That's what Houston-area teachers, students, parents, and administrators are doing, as they await official word from the Texas Education Agency about whether it's going ahead with a possible takeover of the Houston Independent School District.
Thursday night, Houston ISD's board voted 8-1 to end its lawsuit against the TEA over the possible move.
Earlier that day, Houston Matters host Craig Cohen spoke with Jackie Anderson, president of the Houston Federation of Teachers, about waiting for TEA Commissioner Mike Morath's decision.
CRAIG COHEN: Do you feel a sense of being in limbo, just waiting for this decision to be made?
JACKIE ANDERSON: Actually, it's worse than being in limbo because it feels like a dark cloud. You know, you're working every day. We're trying to get the job done in which the top concern for us is the education of our students. But, at the same time, you have to worry about if you're going to have a job, are you going to be able to feed your family, what is going to happen? And waiting and waiting and waiting to see.
Now students are preparing for the STAAR test. And we all know how much weight that test has when it comes to valuing our teachers, and how it stigmatizes the students. But we are having to worry about a state takeover. That is so unfair and a slap in the face to our teachers.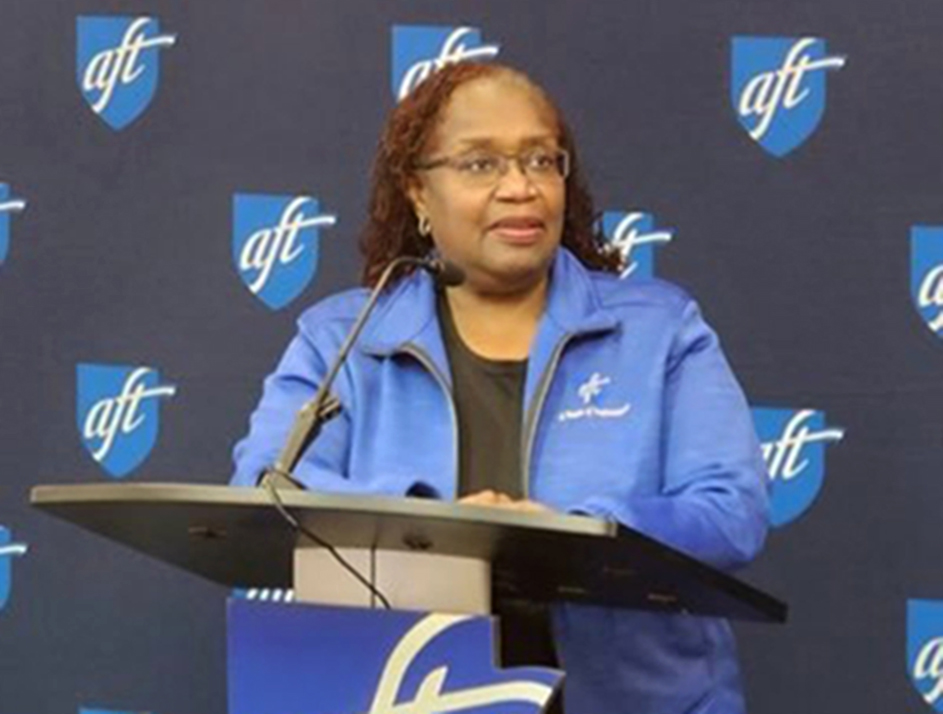 COHEN: If [the takeover] were to happen, state-appointed managers would wield enormous power. How important in your view would it be that whoever is in charge gives teachers a voice, (ideally, I suppose from your perspective through you and the Houston Federation of Teachers) in any major changes that might occur in the district?
ANDERSON: It would be very important because, as we have said, no decision about teachers should be made without teachers. A good example of that is when the governor appointed the task force to study teacher vacancies, and originally he had one teacher, I think, on the task force. But our state [federation] pushed back and said, "No, you know, you need to have teachers on this task force," and he went back and appointed some teachers. Ironically, what came out of that task force is what we've been saying all along: you have to respect teachers, you need to put money, funding in the schools. You have to stop crowding these classrooms up, allowing all of these class size waivers. You know, students need supports. Teachers need supports. The report runs parallel to what we were saying with one exception: the teacher incentive allotment, which we have some concerns about, rewarding so-called "high-performing teachers." We all know those high-performing teachers are gonna be in areas where students have the best of everything. And our teachers in the disenfranchised Black and brown communities are not going to fare as well. But we know they work just as hard or harder.
COHEN: You're already discussing some of the understandable concerns this uncertain future offers for the Houston school district. Are there opportunities, too, to maybe get past some longstanding logjams in changes you and teachers across the district would like to see? Could there be opportunities to change things in ways teachers would want?
ANDERSON: You know, I just don't see it. To me what is happening, it removes democracy. When we talk about removing a democratically elected board who is accountable to us, we have the opportunity, if they're not representing us, there's a vote, and we can put them out. But when you appoint, when a person who has been appointed by the governor, not elected by the people, has the authority to appoint a board of managers who is not accountable to us but accountable to the person who appointed him who is accountable to the governor, I just don't see where we would have the opportunity for much input. From what we have witnessed, with previous boards of managers in other districts, they have the full, full authority to act in any way they choose without any accountability or any input from the community.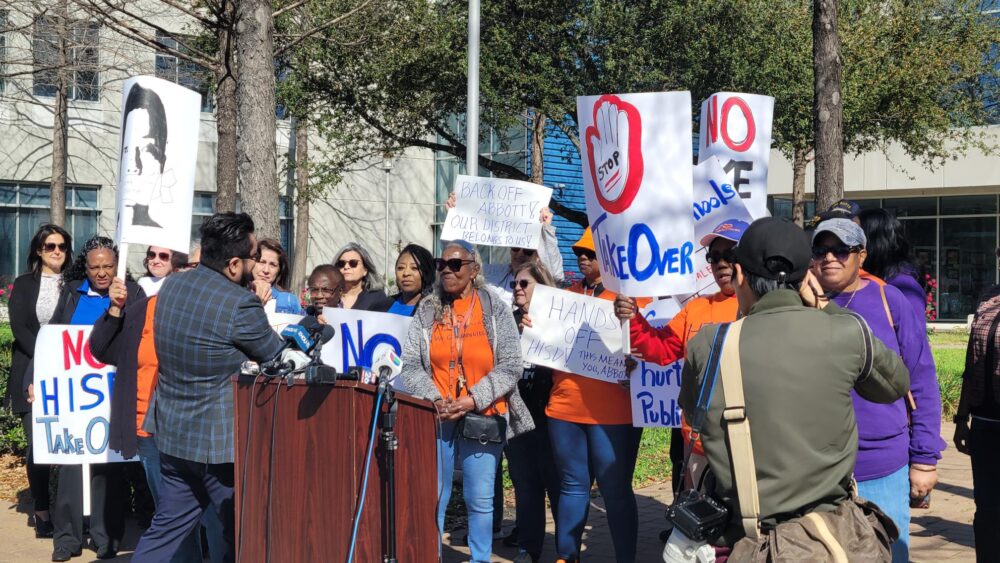 COHEN: There's simultaneously, of course, been a lot of pressure on teachers in recent years over policies surrounding curriculum, library books, internet access, what you teach, and how you teach it. Do you have a sense of whether that pressure could come to bear more directly, more immediately for Houston-area teachers if the state education agency were to decide to take control of the district?
ANDERSON: That is a fear that I have. I fear that the board of managers would come in and begin to make those type of changes, and again without any input from the community, probably minimal input from teachers, if any at all. We would be looking at a different way of teaching, a different way of conducting day-to-day experiences in our classroom. That is a definite fear that we have.
COHEN: What are you saying to Houston-area teachers right now? What are the conversations you're having with them about this potential impact on how they teach, what they teach (and) what the circumstances may be in terms of administration of the school district?
ANDERSON: Actually, we've had meetings with our general counsel for our members. We've been in constant contact with our state fed. And we want our teachers to know, first and foremost: our children are the priority. We want them to go to work every day. We want them to do the very best that they can do. We our responsible to our students, and we want to make sure we're providing them with the best educational experience that they can have every single day. If they will just do that, don't get into a panic about this. Just do the very best you can as you've always done for our students. Always. And let everything else play out.
COHEN: TEA, of course, tried to seize control of the district in 2019 when Wheatley High reached the state-mandated threshold of consecutive low state ratings. That move was delayed by litigation, until the Texas Supreme Court's ruling in the agency's favor in January. Since then, Wheatley High's rating has improved. But state law does not seem to offer much of an option for TEA. Are you just, again, sensing that this is a fait accompli, and it's only a matter of time before TEA makes it official?
ANDERSON: I think so. It's pretty political. The school in question (Wheatley High) has done all of this through the pandemic. And you were able to come out with a C rating. And then HISD's rating is a B-plus on the accountability system provided by the state, with a triple A bond rating. What is the issue? The school in question is no longer a failing school. So why are we proceeding? That happened in 2019. This is now 2023. Why? What is the real reason behind this? Just because you can do something doesn't mean you have to do it. If it's not something that's better for children, why would you proceed? It's like you're telling all those children and all those teachers (at Wheatley) that for your hard work and getting from an F school to a C school, that means absolutely nothing to us, and you're C. You're still a failure.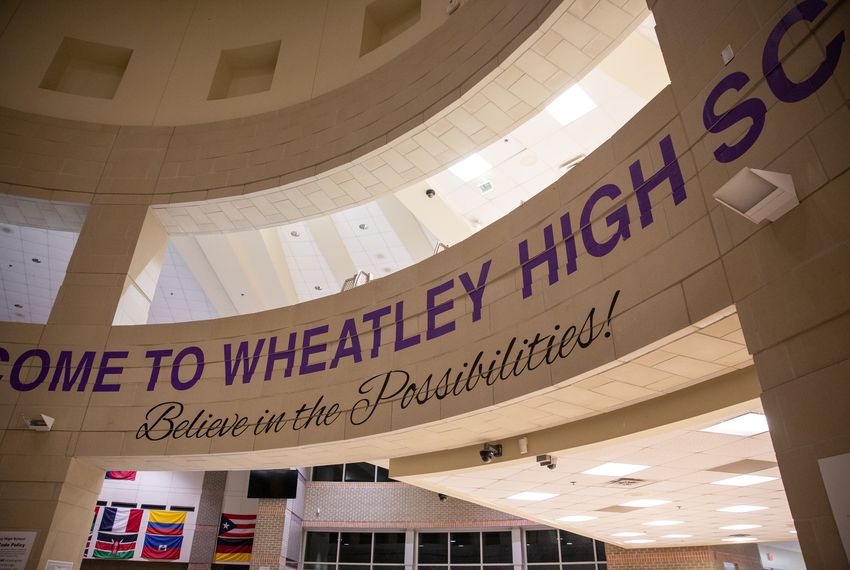 COHEN: So again, I guess, the waiting is the hardest part, isn't it?
ANDERSON: It is the hardest part, because we wake up every day wondering "Is this the day the guillotine is going to fall on our necks? Is this the day?" We get up, we work all day every day until 5, we run and watch the news. We make calls to try to see "have you heard anything?" Why should we have to be trying to operate under that level of stress? Either you are going to take it over or you're not. I'm sure you have some idea, as the commissioner, what you're going to do. Why can't you just say what you're going to do?
COHEN: Jackie Anderson is president of the Houston Federation of Teachers. Jackie, thanks for talking with me.
ANDERSON: You're welcome.