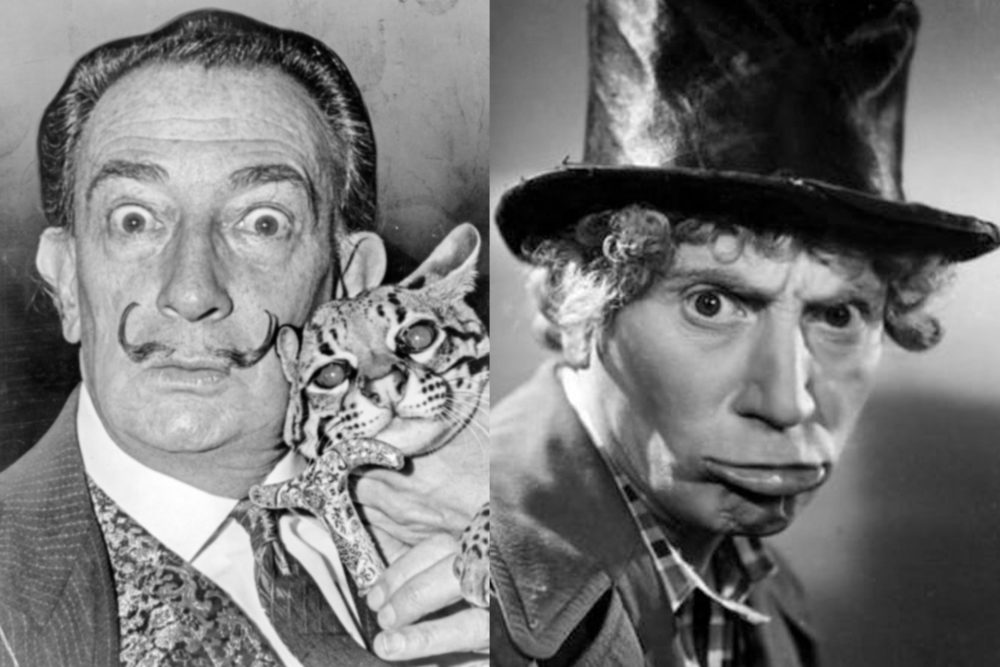 Editor's Note: This interview originally aired in 2019.
In the 1930s, comedian Harpo Marx and surrealist painter Salvador Dalí collaborated on a screenplay called Giraffes on Horseback Salad. For real.
The proposed film was, as you might expect, surreal. It told the story of a Spanish businessman who falls in love with a woman whose face is never seen and who possesses strange powers.
At its core, it was about the dichotomy between imagination and logic. MGM, the studio they brought it to, passed on the project and it never saw the light of day.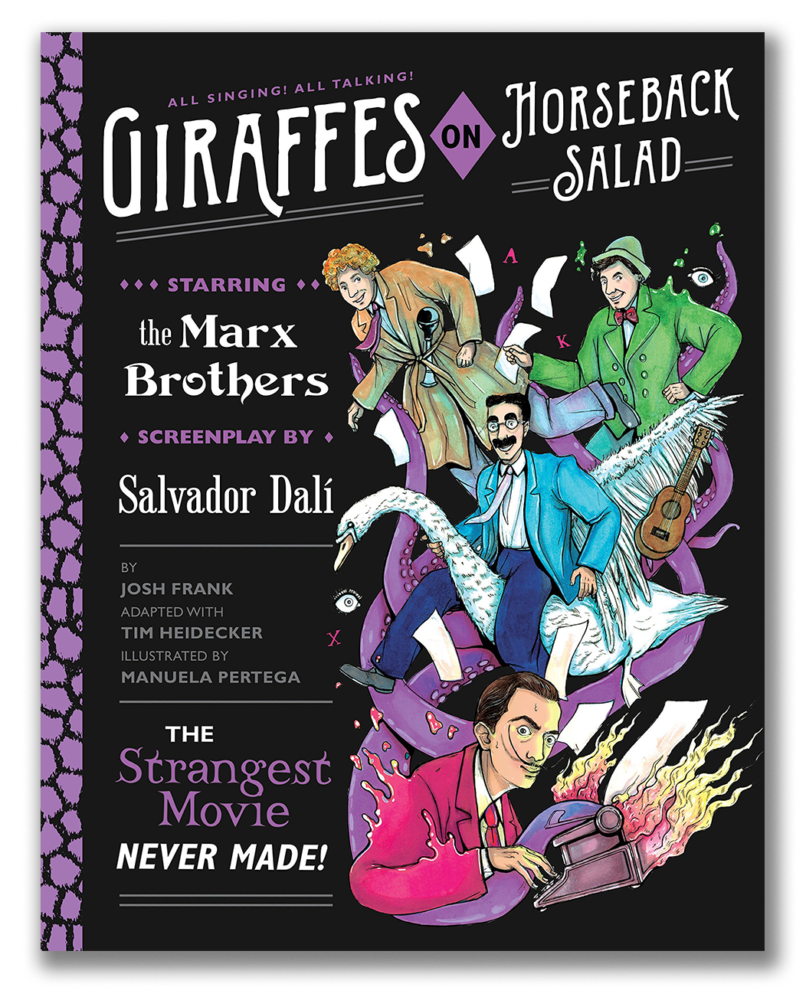 Now, a new graphic novel by the same name has revived the Marx-Dalí screenplay in an adaptation by author and Houston native Josh Frank and comedian Tim Heidecker with illustrations by Manuela Pertega.
In the audio above, we talk with Frank about his love of the Marx brothers and his journey through the history of this film that never was.