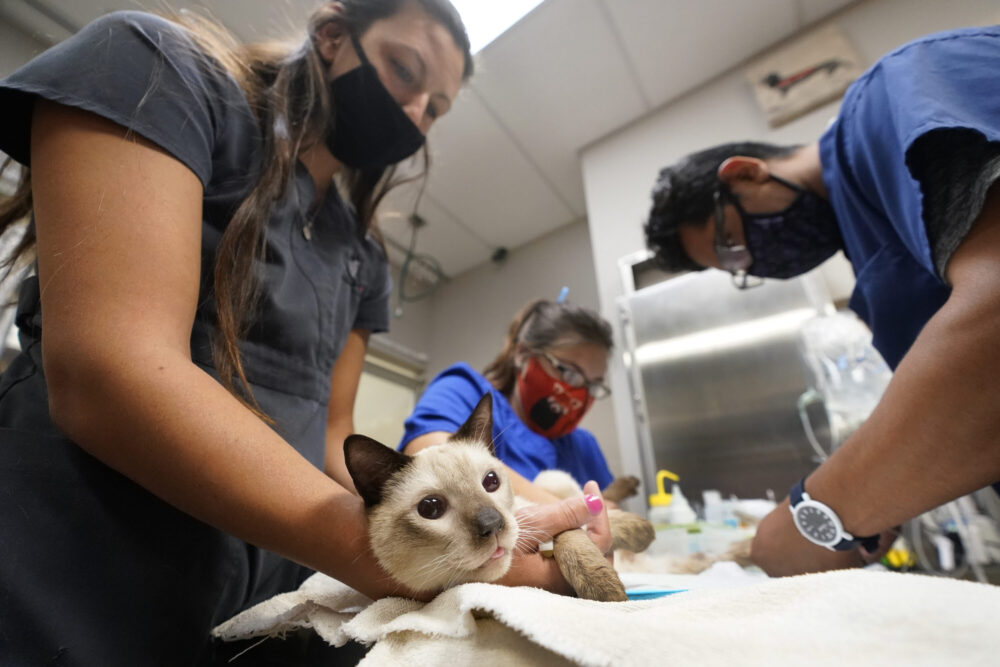 Understaffing. Demanding hours. Low pay.
We've heard all about these challenges in the medical profession. There's a need for primary care physicians. Registered nursing vacancies have nearly tripled in Texas in three years. But it's not just a challenge for medical professionals with two-legged, human patients. The four-legged set's medical professionals are feeling it, too.
Each month, we field dog and cat care questions for veterinarian Dr. Lori Teller from the Meyerland Animal Clinic. She also teaches veterinary medicine at Texas A&M University. And in recent months, she became the president of the American Veterinary Medical Association.
We talk with Teller and with Dr. Katie Williams from the Rose-Rich Veterinary Clinic in Richmond about the challenges veterinarians and veterinary technicians face, how they've changed in recent years, and why.