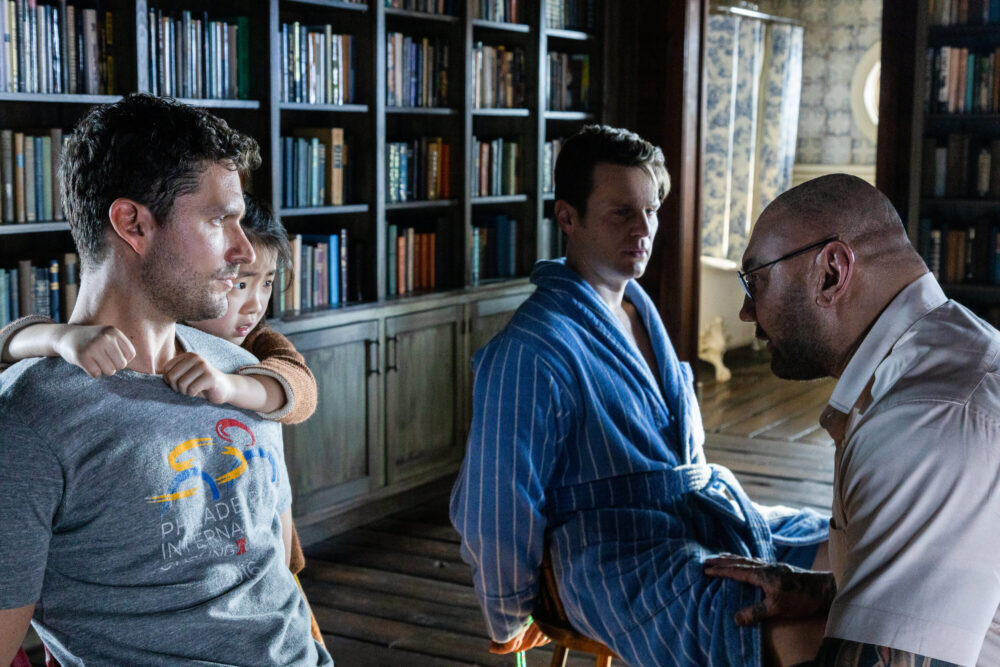 What would you be willing to sacrifice to save humanity? That's the core question presented in M. Night Shyamalan's Knock at the Cabin, based on the novel Cabin at the End of the World by Paul Tremblay.
Partners Andrew and Eric, along with their adopted daughter Wen, are presented with this conundrum when four strangers invade their cabin, insisting that they must sacrifice one of their own in order to prevent the apocalypse. Every time they refuse to do so, a deadly catastrophe occurs somewhere in the world.
In this month's The Bigger Picture, where Houston Matters explores cultural and social topics in film, we consider what we are willing to do to benefit the greater good and the factors that play into those decisions.
In the audio above, producer Joshua Zinn talks with film critic Kevin A. Ranson and Rice University philosophy professor Gwen Bradford.